The ultimate in beauty resides in function.
A collaboration that transcends the boundaries between ordinary and extraordinary.
The designer brand "beautiful people" finds new beauty in contradictory concepts,

and Mizuno, which has been supporting the sports scene with its ever-evolving technological innovation for 113 years since its foundation, together have announced their first collaboration items.
Around the concept of "the ultimate in beauty resides in function,"
beautiful people was able to combine its design concept using Mizuno's unique technology accumulated in various fields to create these sneakers and backpacks.
A combination of high functionality and high functionality
The skeleton sneakers that give you the freedom to change the color scheme with your socks.
The sneakers use the skeleton sole of INFINITY WAVE to create two pressure plates that compress and absorb shocks when running,
and an upper utilizing Mizuno's latest CHRONO INX 9 construction, which has been used to support the best records of track and field athletes for over 20 years.
By changing the color of the socks you wear, the shoes look as if you have changed the color of the shoes themselves.
The design is an expression of the spirit of "beautiful people" which creates "things that have been likely but not available heretofore" as well as the theme of "the ultimate in beauty resides in function".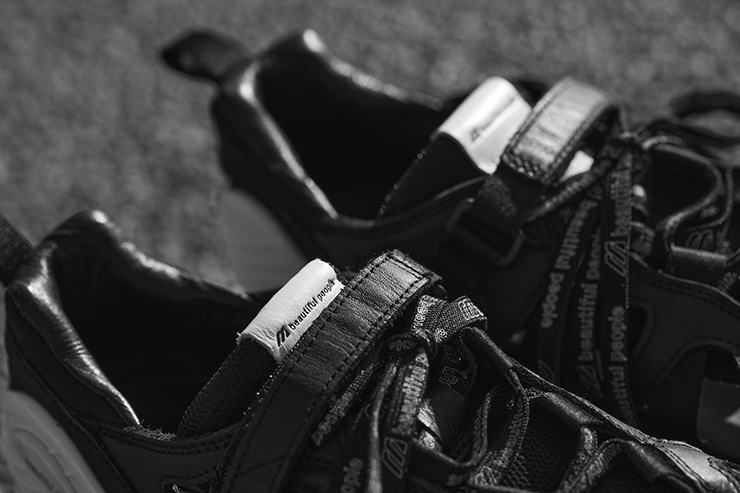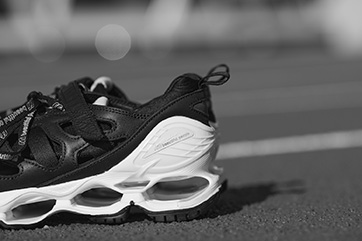 size: 23/24/25/26/27/28/29cm price: 37,400 yen
Shape-shifting backpack with the cooling fan
The Aero Bag developed by Mizuno is equipped with a battery-powered air conditioning fan
It is a backpack with a system that easily releases heat by funneling cool air into the internal balloon-like structure and onto the back and neck.
A logo name tag with the Mizuno and beautiful people collaboration logo engrave is attached to the flap.
It comes in two types: with and without the cooling fan.
*The fan is removable and can be used as a regular backpack when not in use.
*Only available in Japan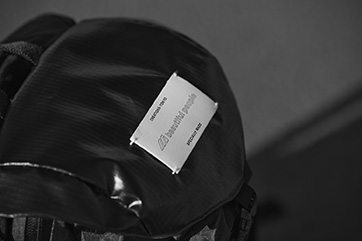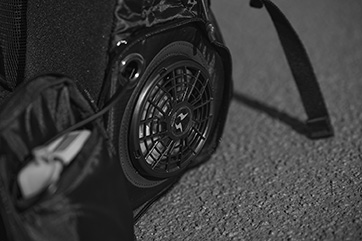 color: black price: 49,060 yen
color: black price: 30,800 yen