Winter 2019 Collection
Side-C / Vol.2
Side A : 表面、通常の着用
Side B : 裏面、裏返して着用
Side C : 表面と裏面の間、表と裏の間の袋状を利用して着用

ビューティフルピープルがSide Cと呼ぶアイデアは、表と裏の間の袋状の存在、普段は袋の内部に隠れていて意識すること無い空間に注目することで生まれた、新しい仕立ての考え方と型紙設計のアイデア。表と裏とその間の袋状の存在の 3 つの面を入れ替えて、 着 用 者 が 自 由 に Sideを 選 び 着 こなすことが出来る(*1)、構築も脱構築もコンサバもモードも全てを包括する、新しい可能性のデザインアプローチ。
洋服の表と裏の間の存在を意識する事が無いように、我々は普段、体の内側の内臓や血管の存在を意識する事や目にする事はほとんど無いというインスピレーションから生まれた、体を巡る血管の流れ、内臓の配置、筋肉の構成などを暗喩した、 体全体の大きなパネル柄のプリント(*2)テキスタイル。
人間が持つカラーだけを集めたカラーパレット(*3)で作ったオリジナルテキスタイルや、肌、産毛、髪の毛、骨、歯、瞳、内臓を暗喩する(*4)さまざまなデザイン。人の肌の色にメッキしたアクセサリー(*5)など、コンセプチュアルでありウェアラブルでもあるビューティフルピープルらしいコレクション。


*1
(No.10)・・背裏にスリットを開けて仕立てることで、後ろ見頃と背裏の間に体を通し、背裏が前に移動して表(A面)と裏(B面)が同時に見えるドレス
(No.17)・・ライナー裏にスリットを開け、表とライナーの間の袋状の部分に体を通し、表(A面)と裏(B面)が同時に見えるトレンチコート →check the movie
*2
(No.14, 25)・・人体の構造とオートクチュールドレスに見られる体のシルエットに合わせたオーナメント調の構図をクラシックな花柄に載せて作成したプリント
*3
(No.18, 28)・・裏面に共生地の配色ドレスを一体化させたコート。表とライナーの間の袋状の部分に体を通す。
*4
(No.28, 31)
*5
(No.12, 22)

Side A: Front side. To wear normally. Construction.
Side B: Backside. To wear inside out. Deconstruction.
Side C: The in-between of the Front and Back.
To wear between the pouch-like space between Front and Back.
The space in-between Construction and Deconstruction.

The idea of what we beautiful people call "Side C" was created from putting a spotlight on the unconscious space inside the pouch which is usually hidden. It is the existence of the pouch-like space between front and back and is a new tailoring concept and pattern design idea.

This is our design approach which opens new possibilities where the user can choose which "Side" they would like to wear, allowing Construction / Deconstruction, Tradition / Fashion.

In order to take away the focus of Front and Back of the clothing, from the inspiration of us human beings having very little or moreover, almost no consciousness of the existence of our internal organs, we created a panel textile print which covers the entire body metaphorizing the flow of our blood vessels, the location of our organs, and the pattern of our muscles.

Original textile using every single color palette which we only human beings own; Knit design metaphorizing skin, hair, bones, teeth, eyes, and organs; Accessories plated to colors of human skin. Conceptual, but at the same time wearable, which is beautiful people.

Review
パリ5回目の発表となるコレクション。
Side C- vol.2 と題し、前回に引き続き、洋服の表地と裏地のその間にある空間の袋状になった内部に注目し、洋服の裏にスリットを開け、表と裏の間に体を通すことで生まれた新しいシルエットを提案したコレクション。

表裏一体のレコードのA面とB面の間に新しいC面(Side C)があるのでは無いか?というテーマを元に、通常の洋服は表裏一体で体を包むが、ビューティフルピープルは通常、意識する事の無い洋服の表と裏のその間の空間(Side C)を露わにするために表裏一体の洋服を剥がし、その間に体を通すことで生まれたユニークなシルエットを中心に構成されたコレクションになっている。


1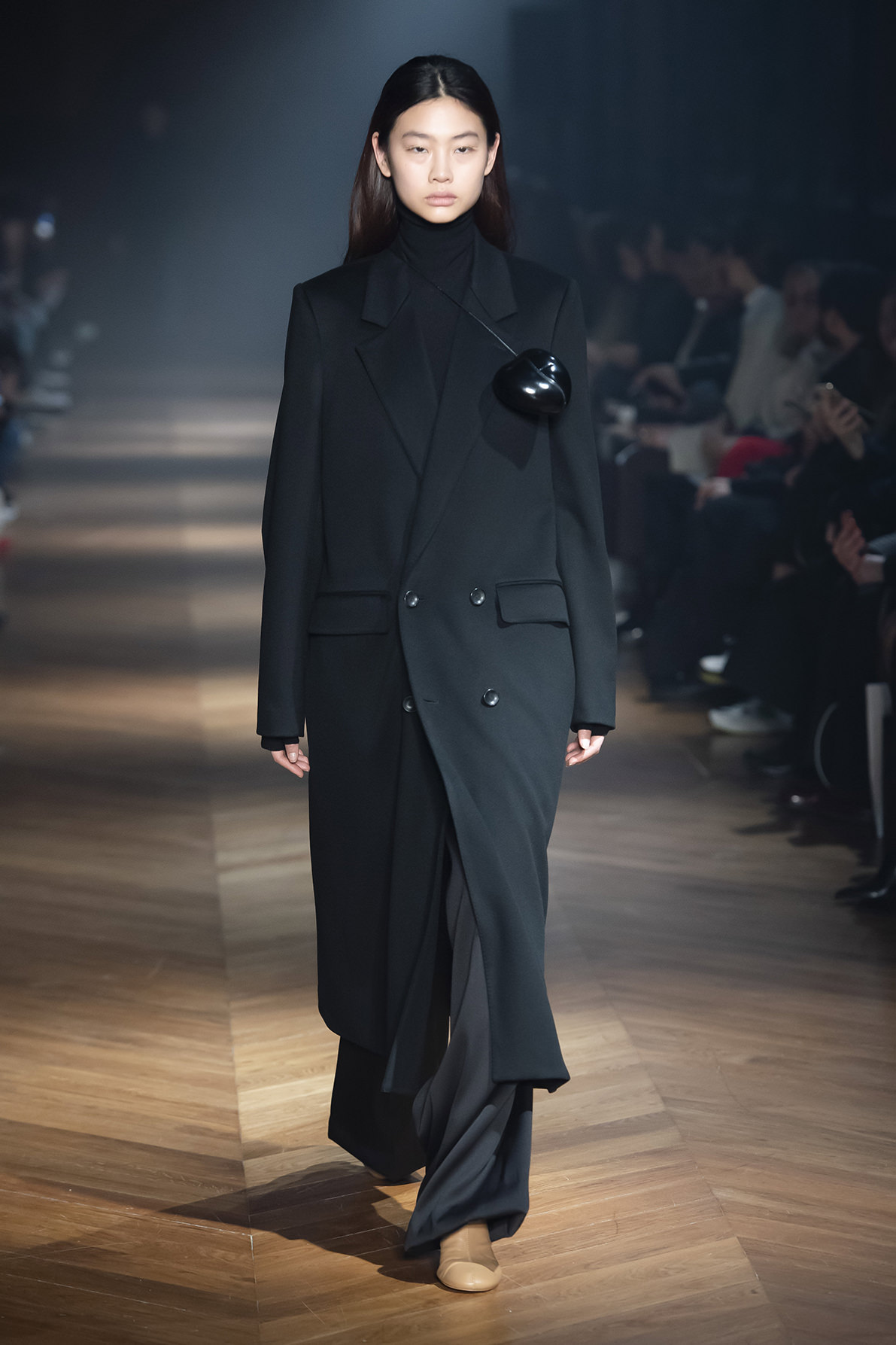 Loro Piana chesterfield coat
heavy doeskin wide pants(reference)
no sheam high neck pullover
heart break leather stitchless case

2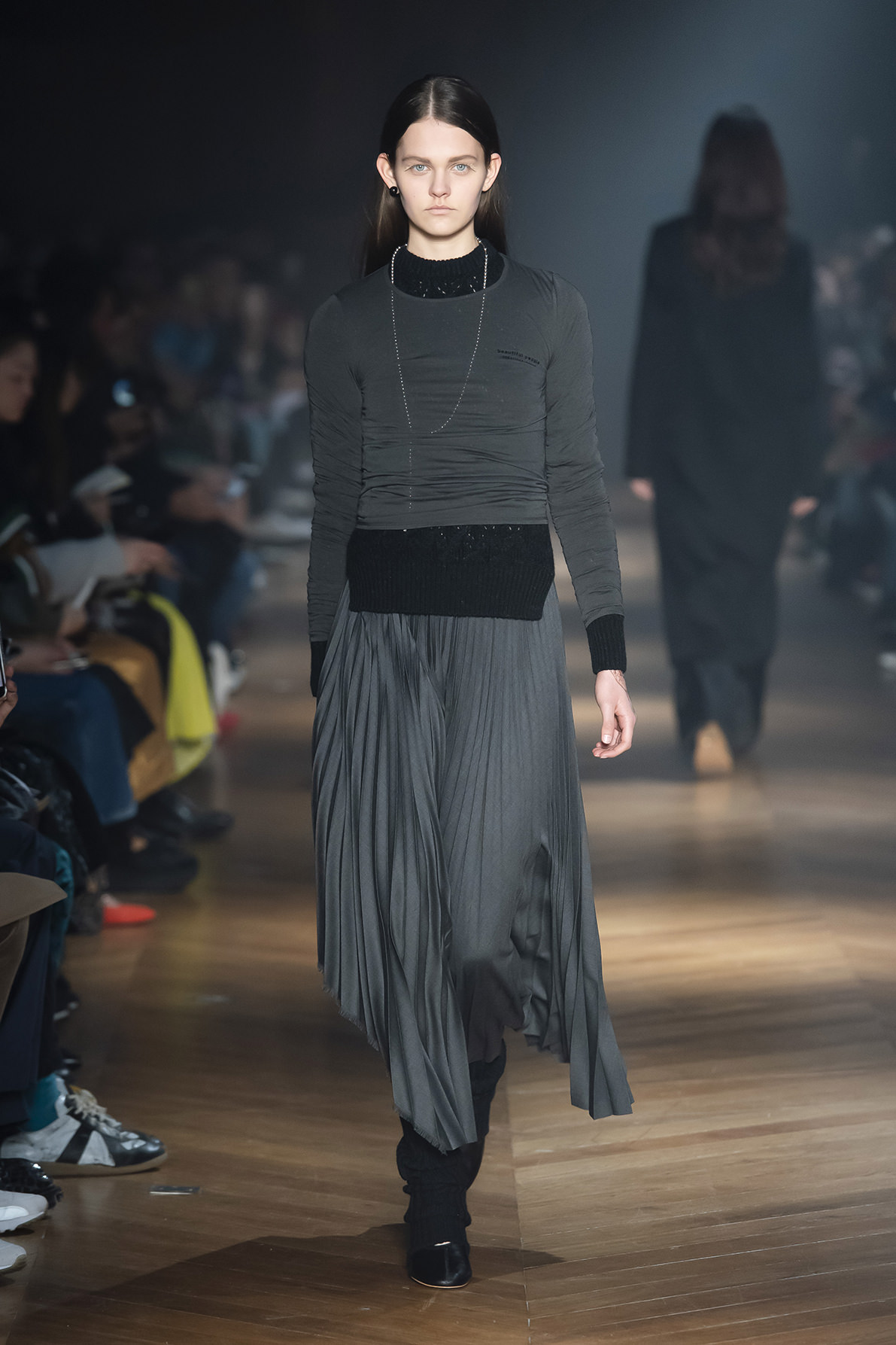 shetland yarn lace pullover
sheer wool jersey logo print longT
wool shark skin pleated skirt
skin color coating metaric ball PI
skin color coating metaric ball NL(reference)
rib leg warmers
3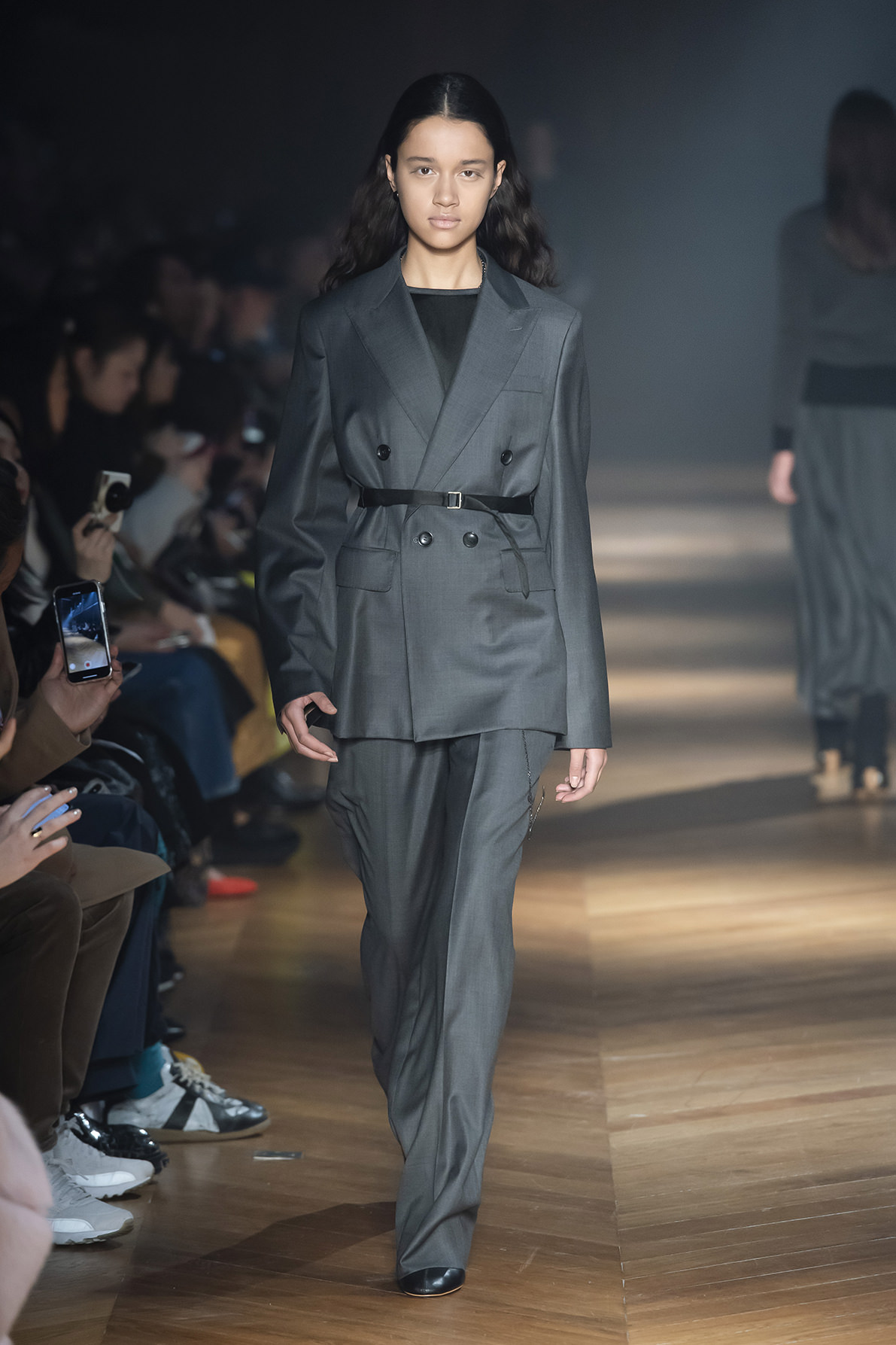 wool shark skin W breasted jacket
wool shark skin high waist pants
skin color coating metaric ball PI
4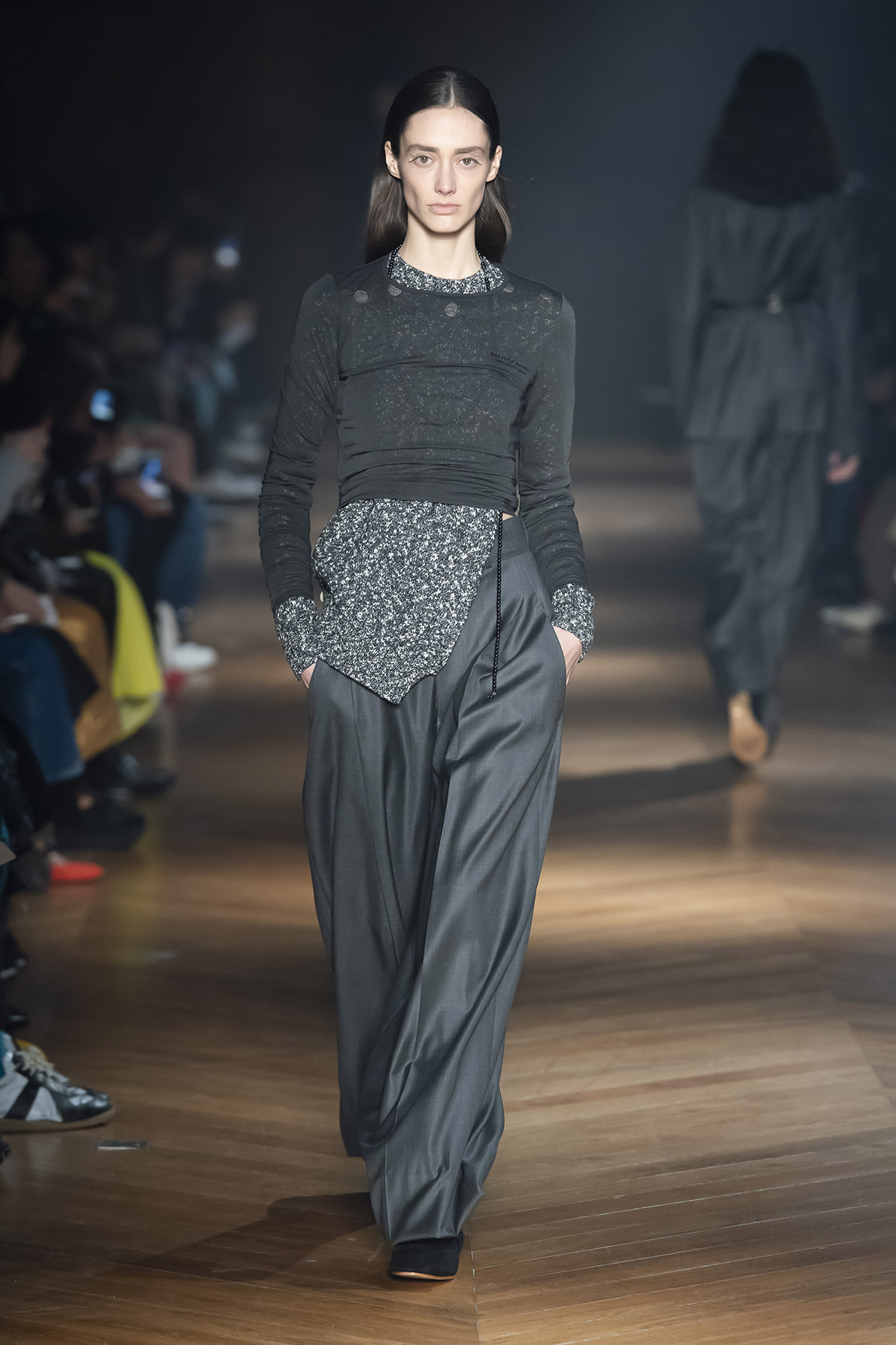 fleck yarn button detail pullover
sheer wool jersey logo print longT
wool shark skin wide pants
skin color coating metaric ball NL(reference)
5
herringbone jersey front open top
herringbone jersey tapered pants
skin color coating metaric ball
rib leg warmers
6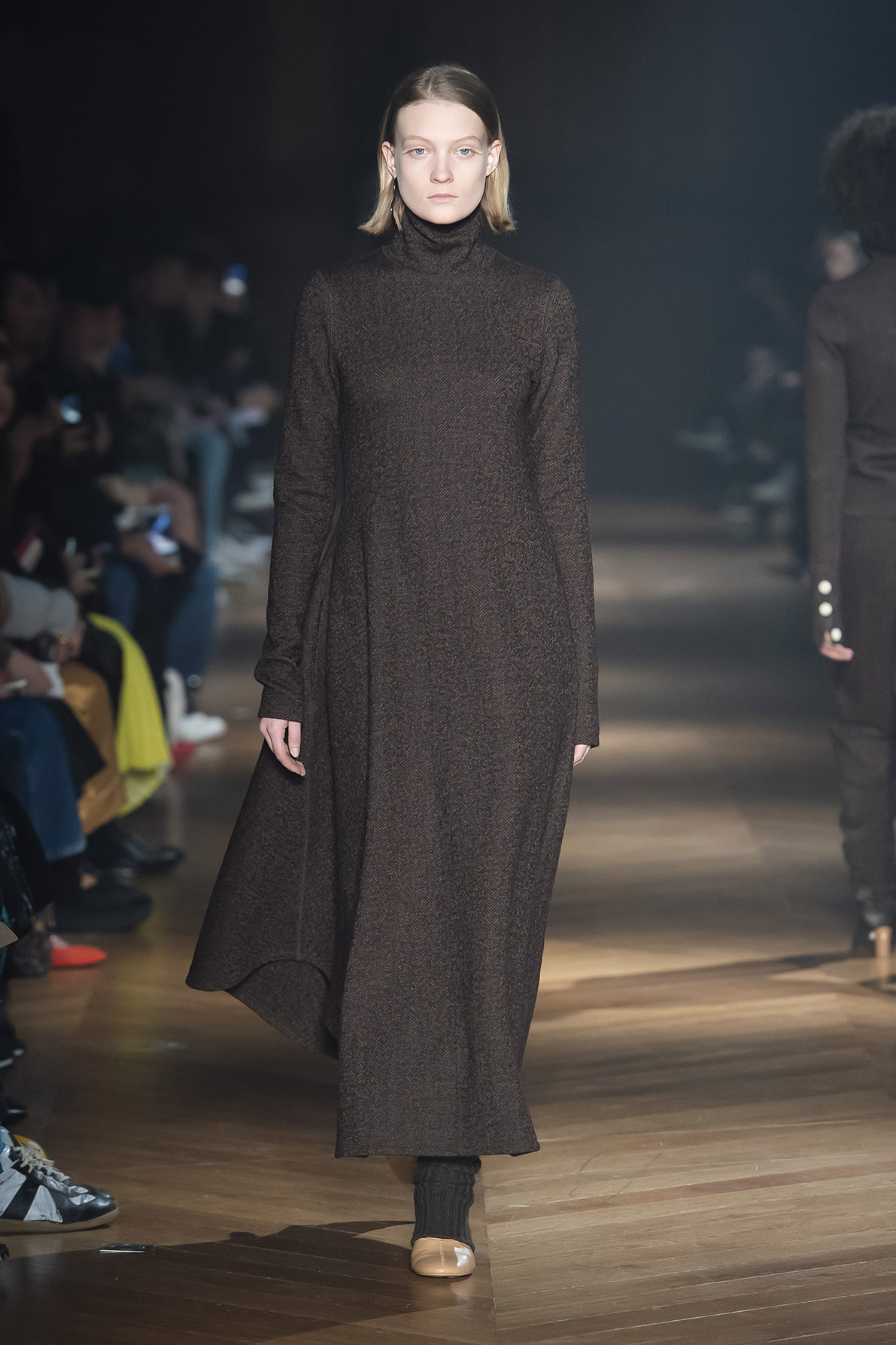 herringbone jersey irregular hem dress
skin color coating heart hoop PI
rib leg warmers
7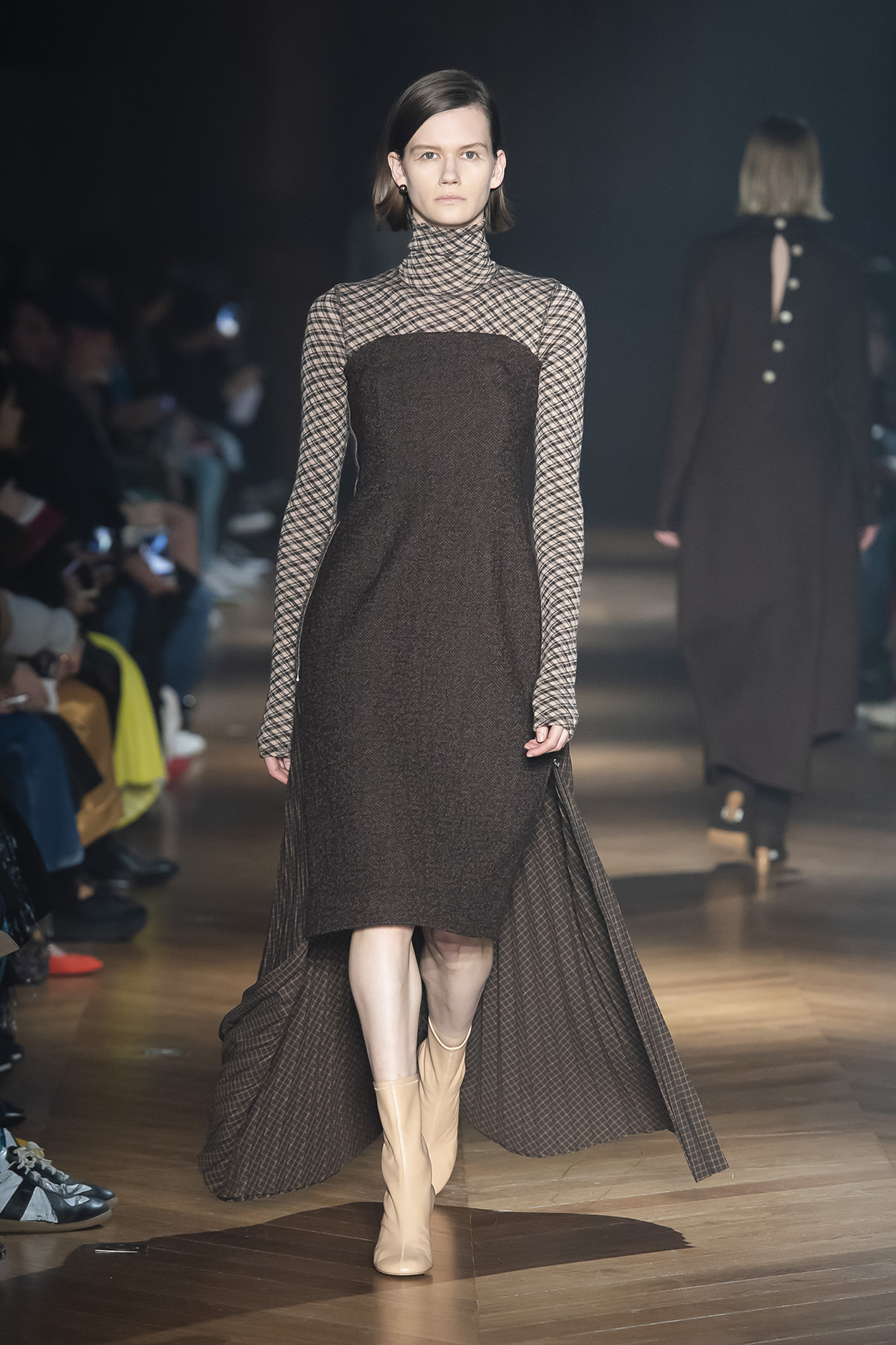 herringbone jersey bustier dress
milanese jersey high neck pullover
skin color coating metaric ball PI
8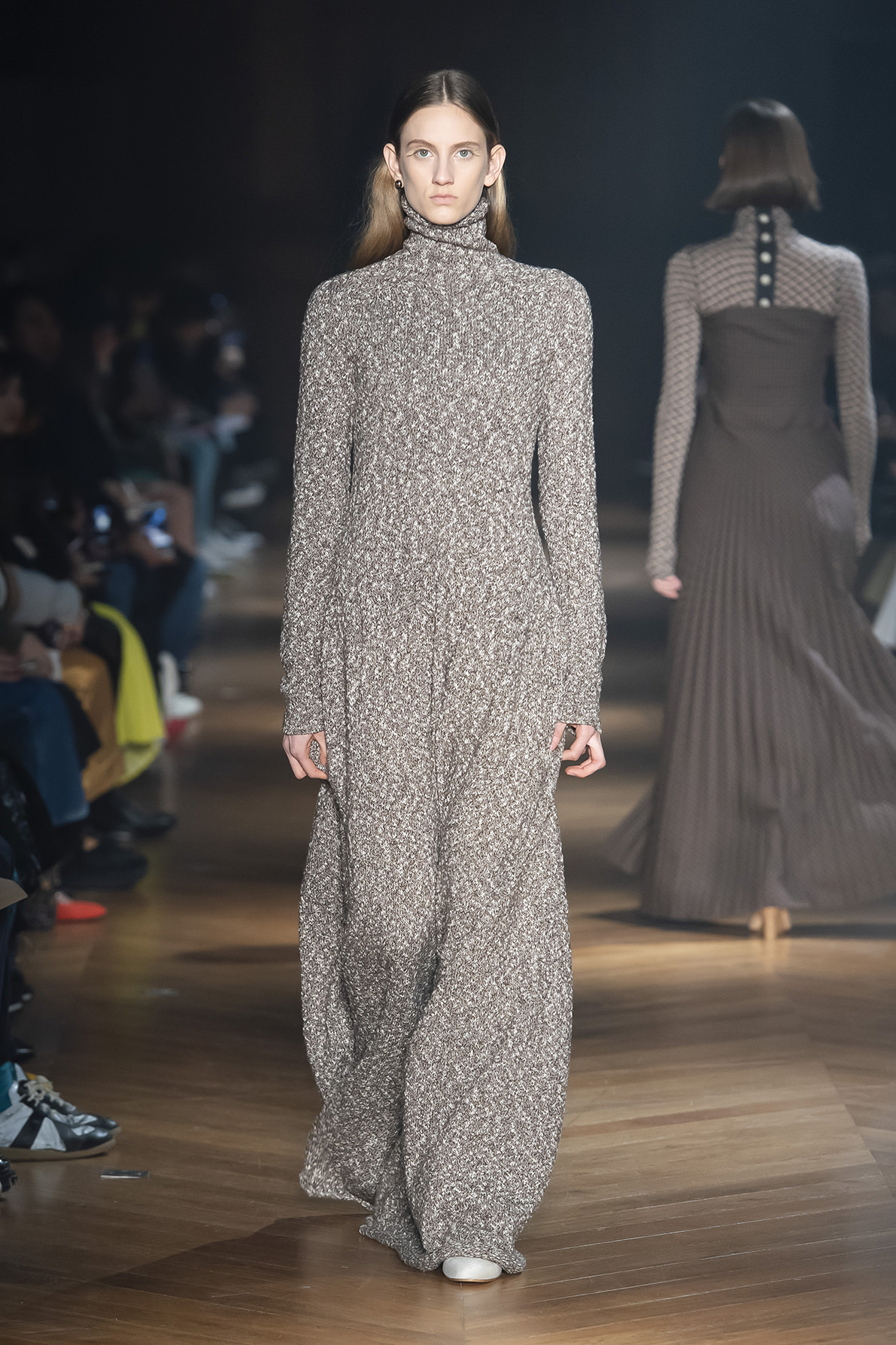 fleck yarn maxi dress
skin color coating metaric ball PI
9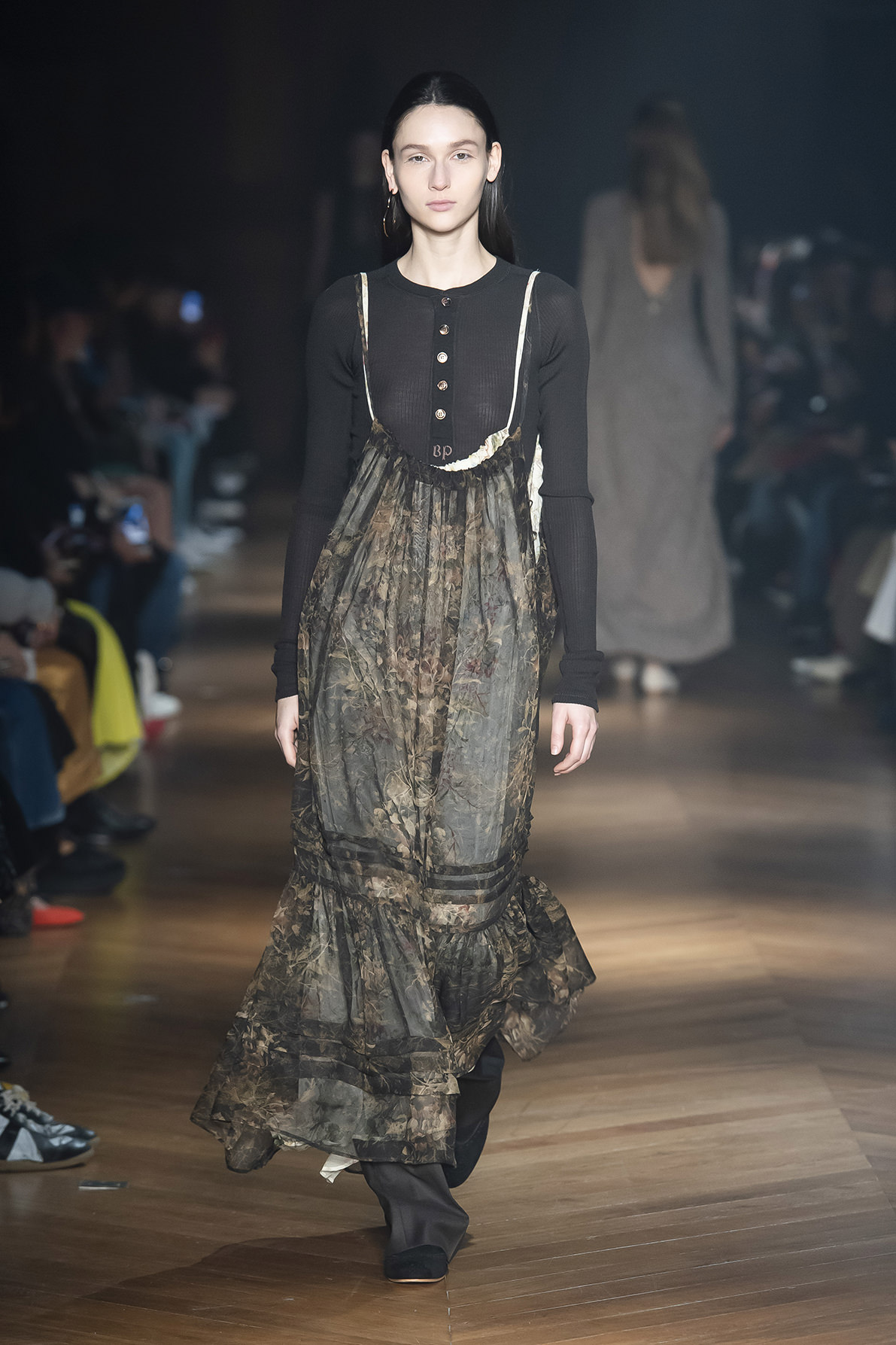 wool tereko henley neck pullover
silk crepe print layering skirt
wool shark skin high waist pants
skin color coating heart hoop PI
10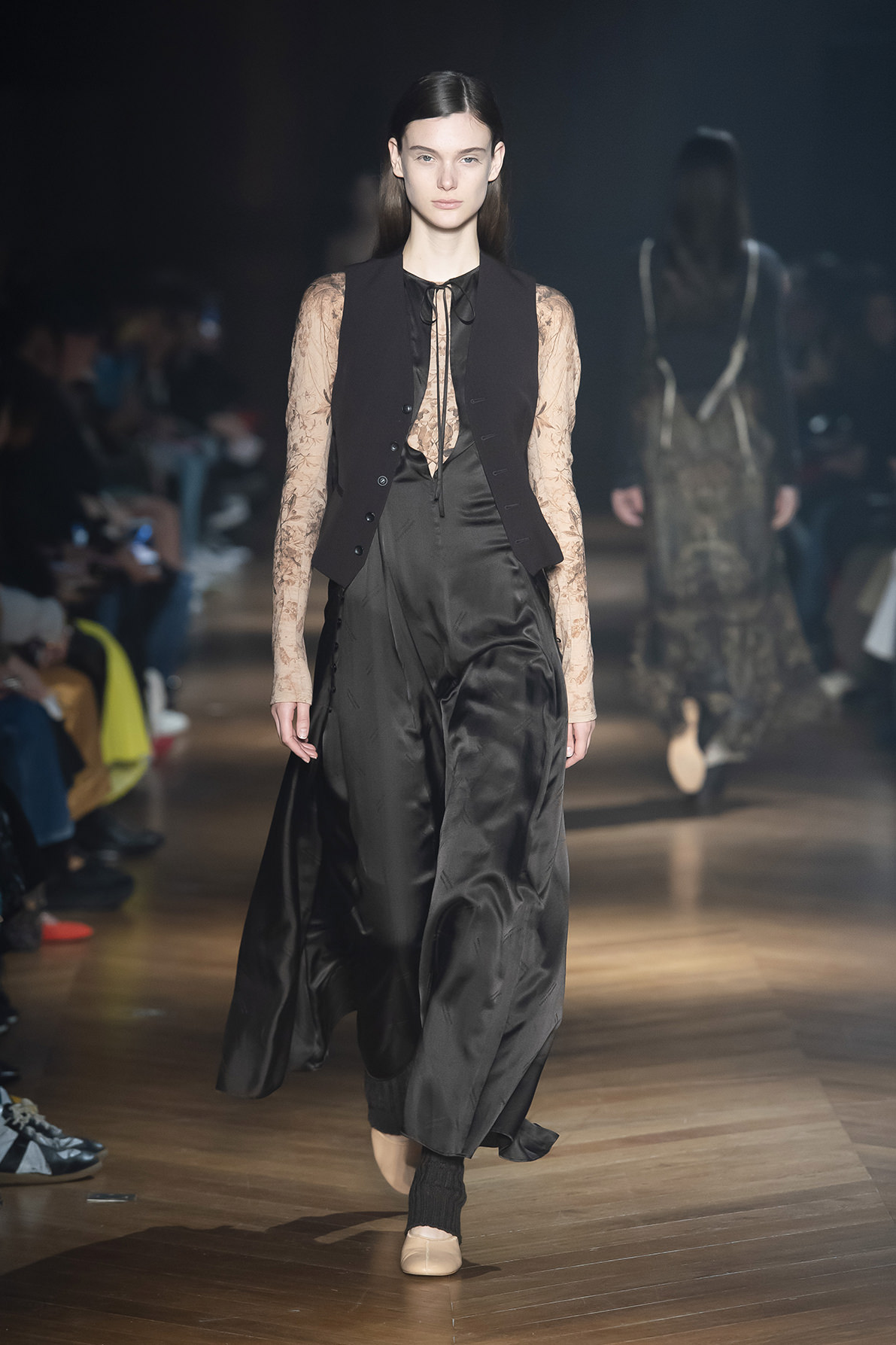 cavarly twill vest lining dress
wool jersey print tattoo body tights
rib leg warmers
11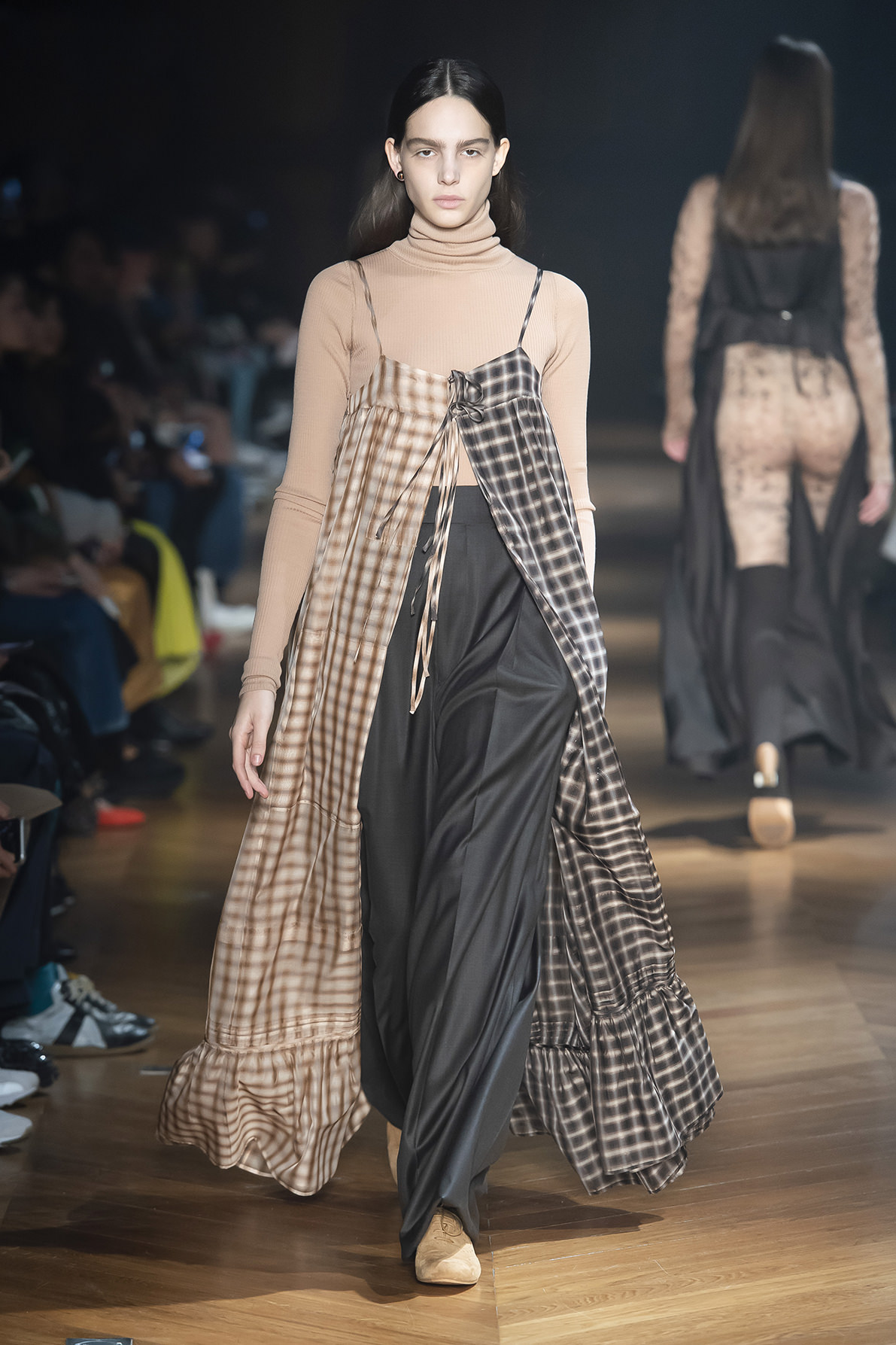 ombre check chiffon camisole dress
wool tereko back button pullover
wool shark skin wide pants
skin color coating metaric ball PI
12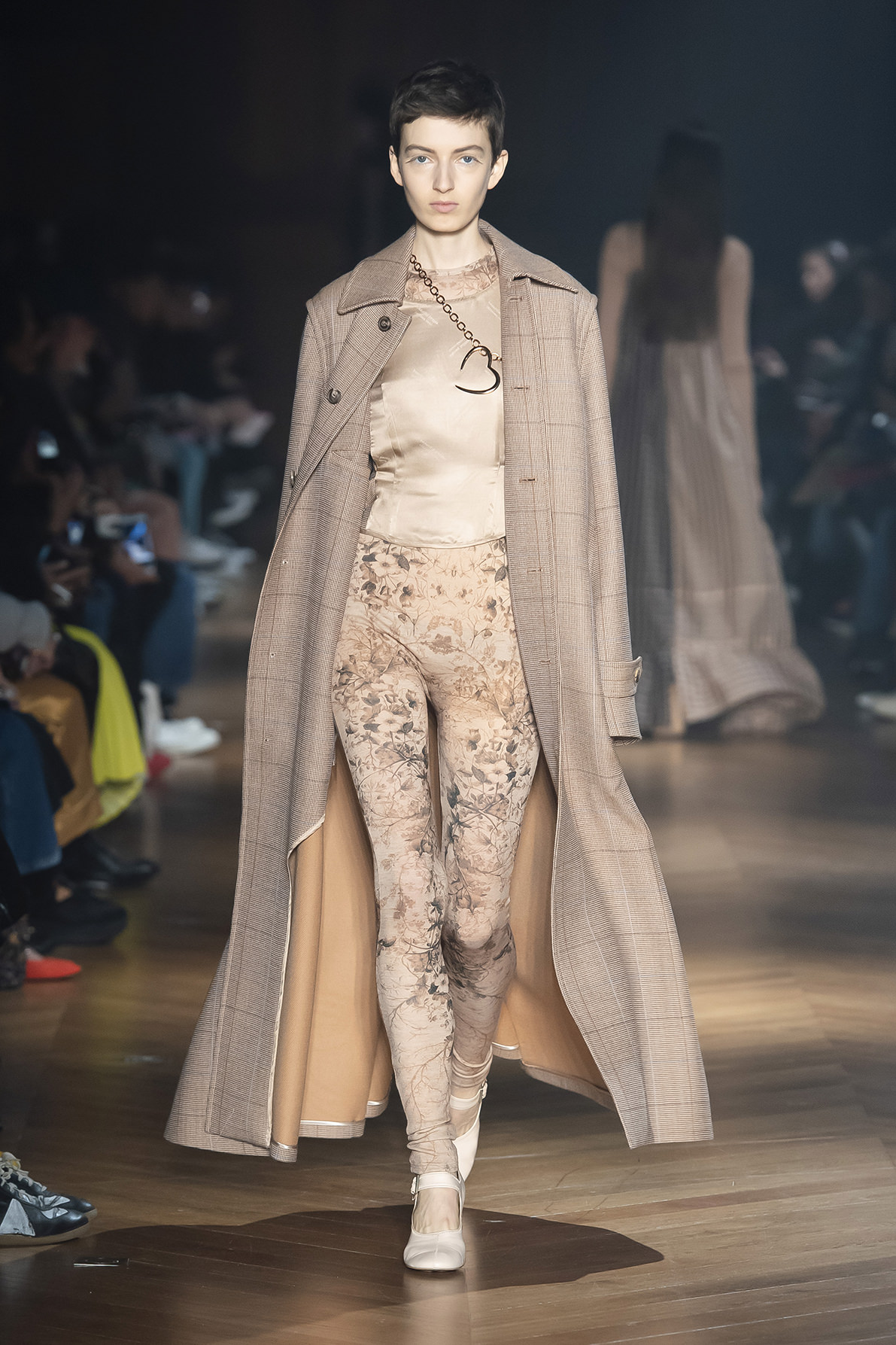 corriedale check loden coat
wool jersey print tattoo body tights
skin color coating open heart NL
13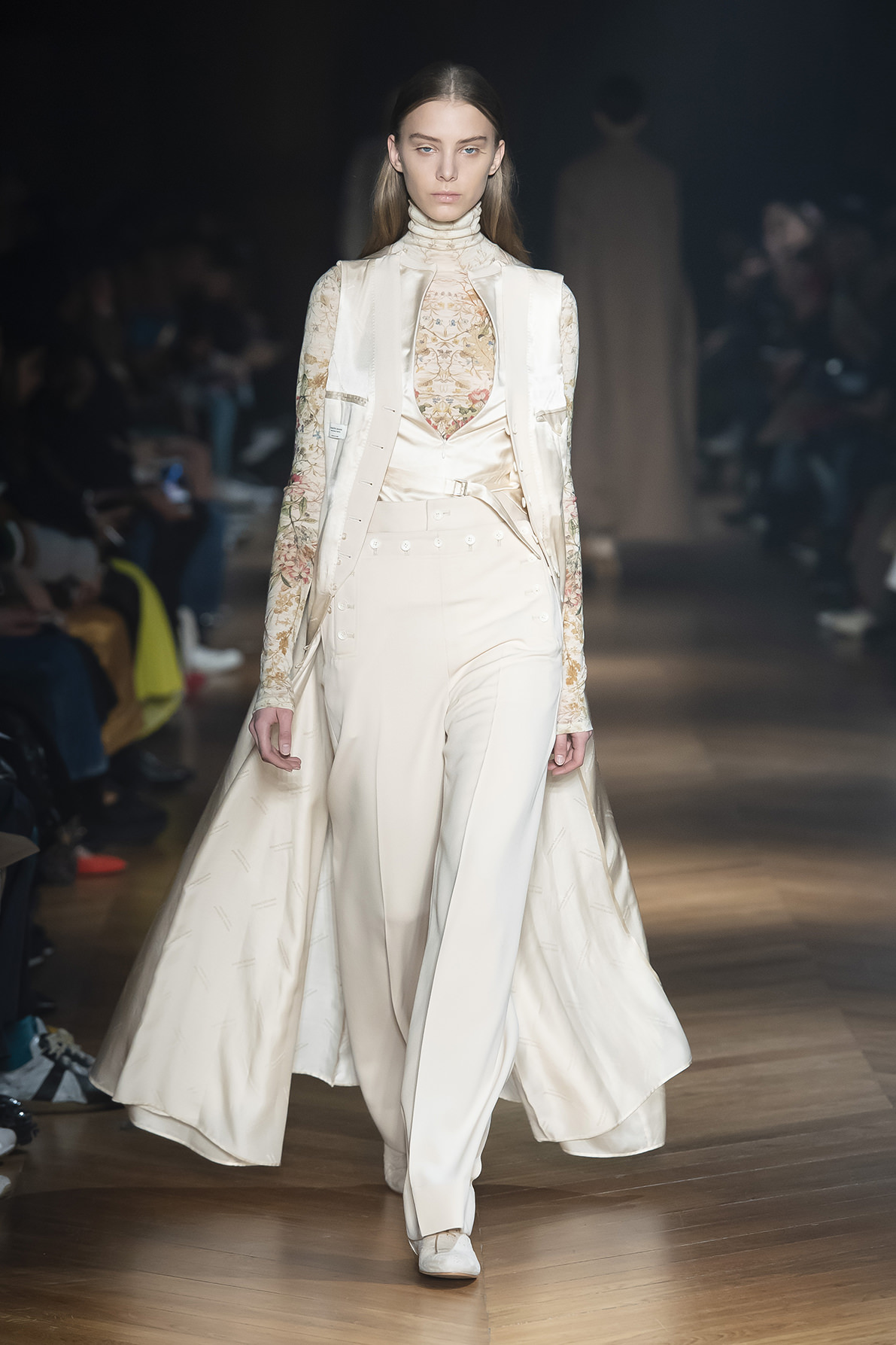 cavarly twill vest lining dress
wool jersey print high neck tatto top
cavalry twill marin pants
14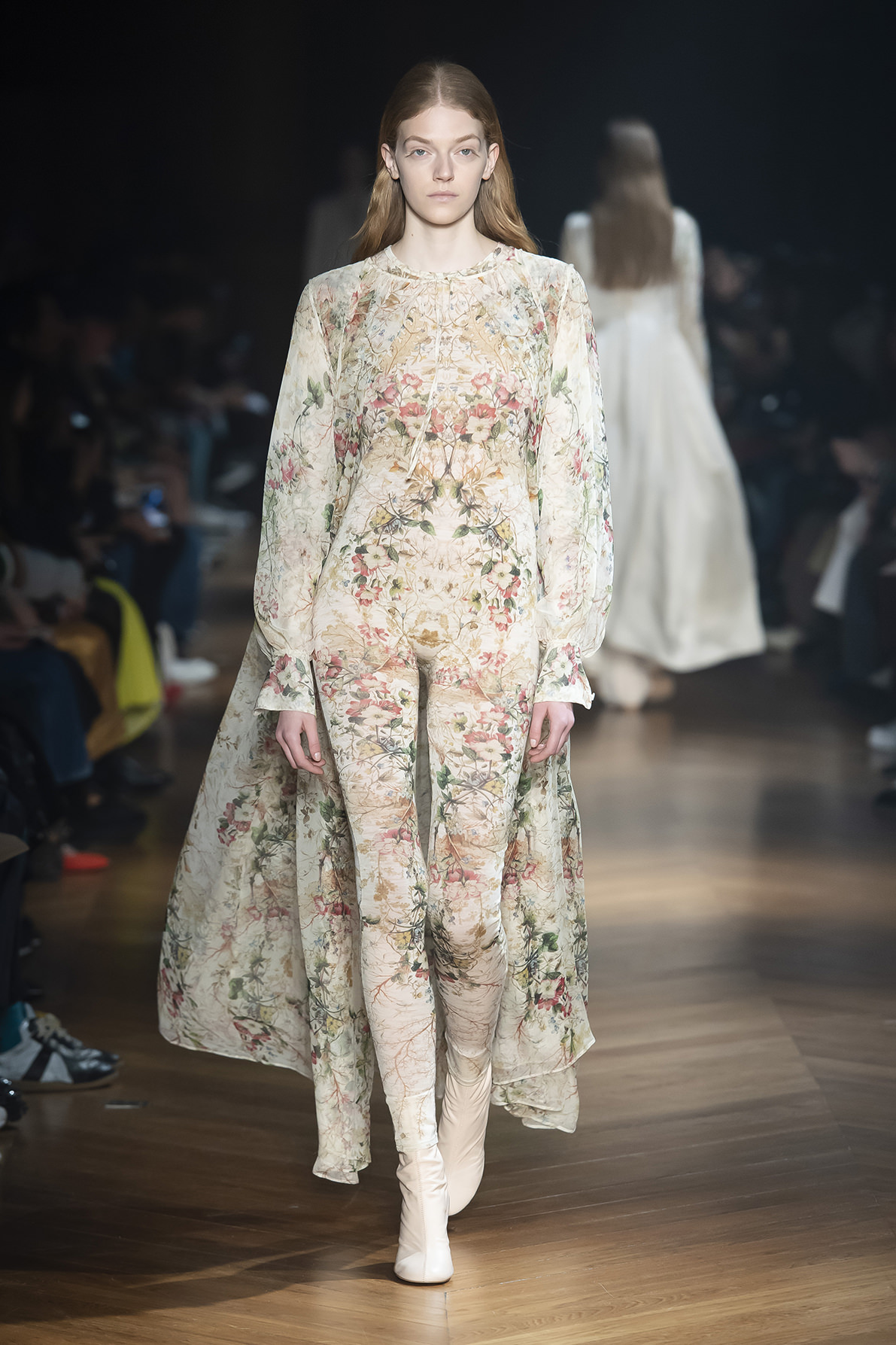 silk crepe print layering dress
wool jersey print tattoo body tights
SKIN fit middle boots
15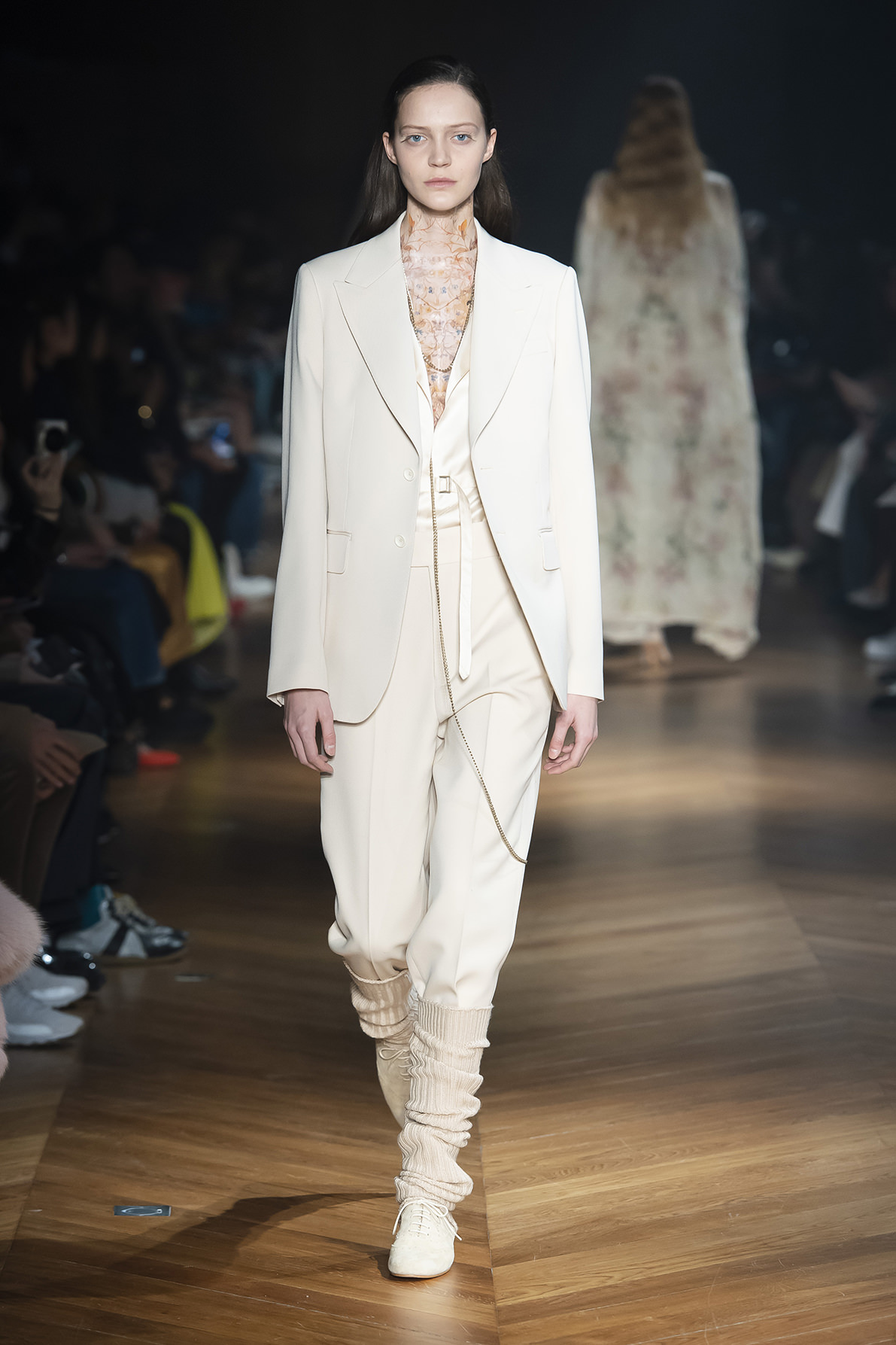 cavalry twill S2B tailored jacket
cavalry twill cigarette pants
skin color coating chain NL(reference)
rib leg warmers
16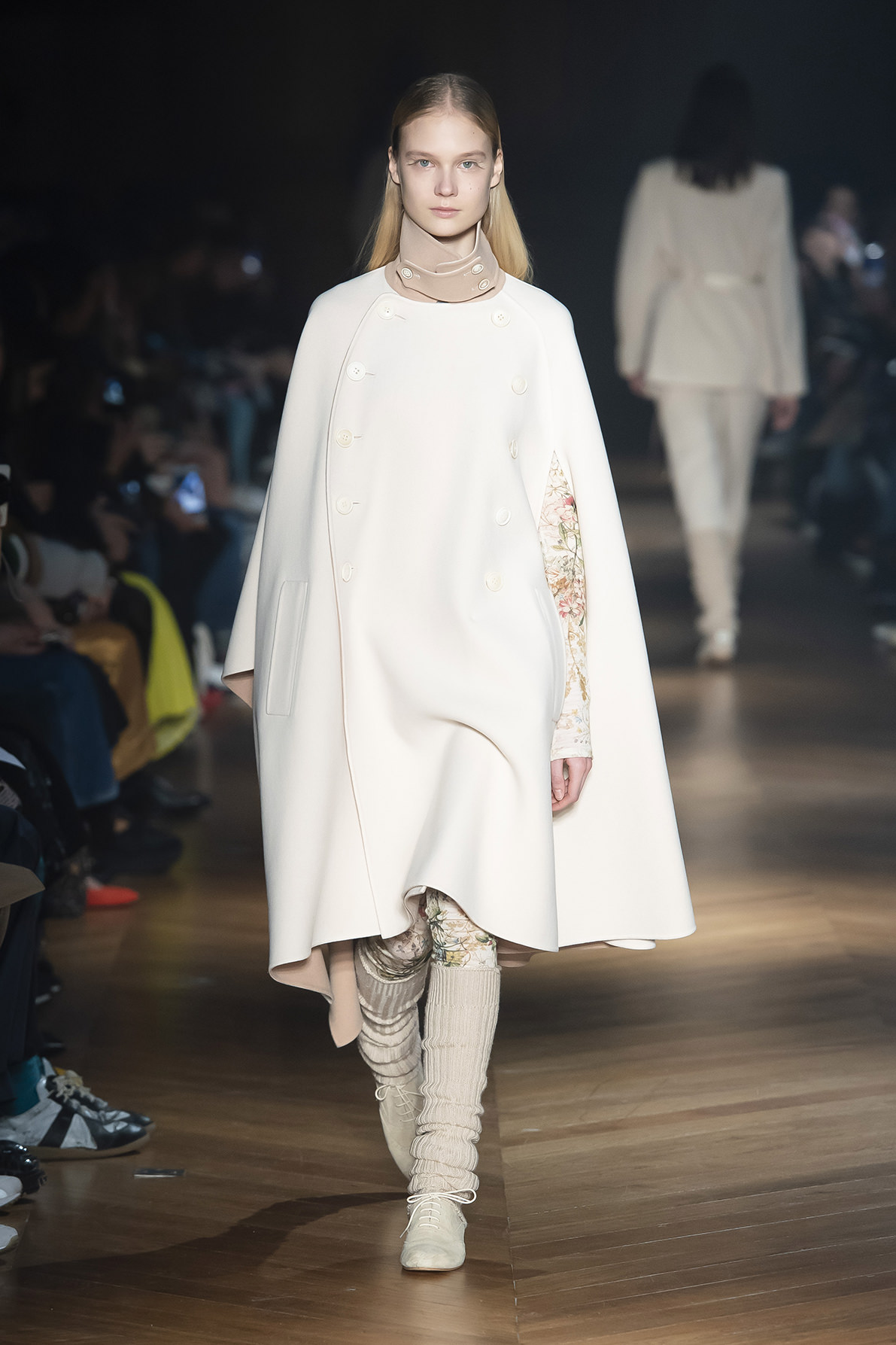 pile mosser W breasted cape
wool jersey print tattoo body
rib leg warmers
suede medarion wingchip shoes
17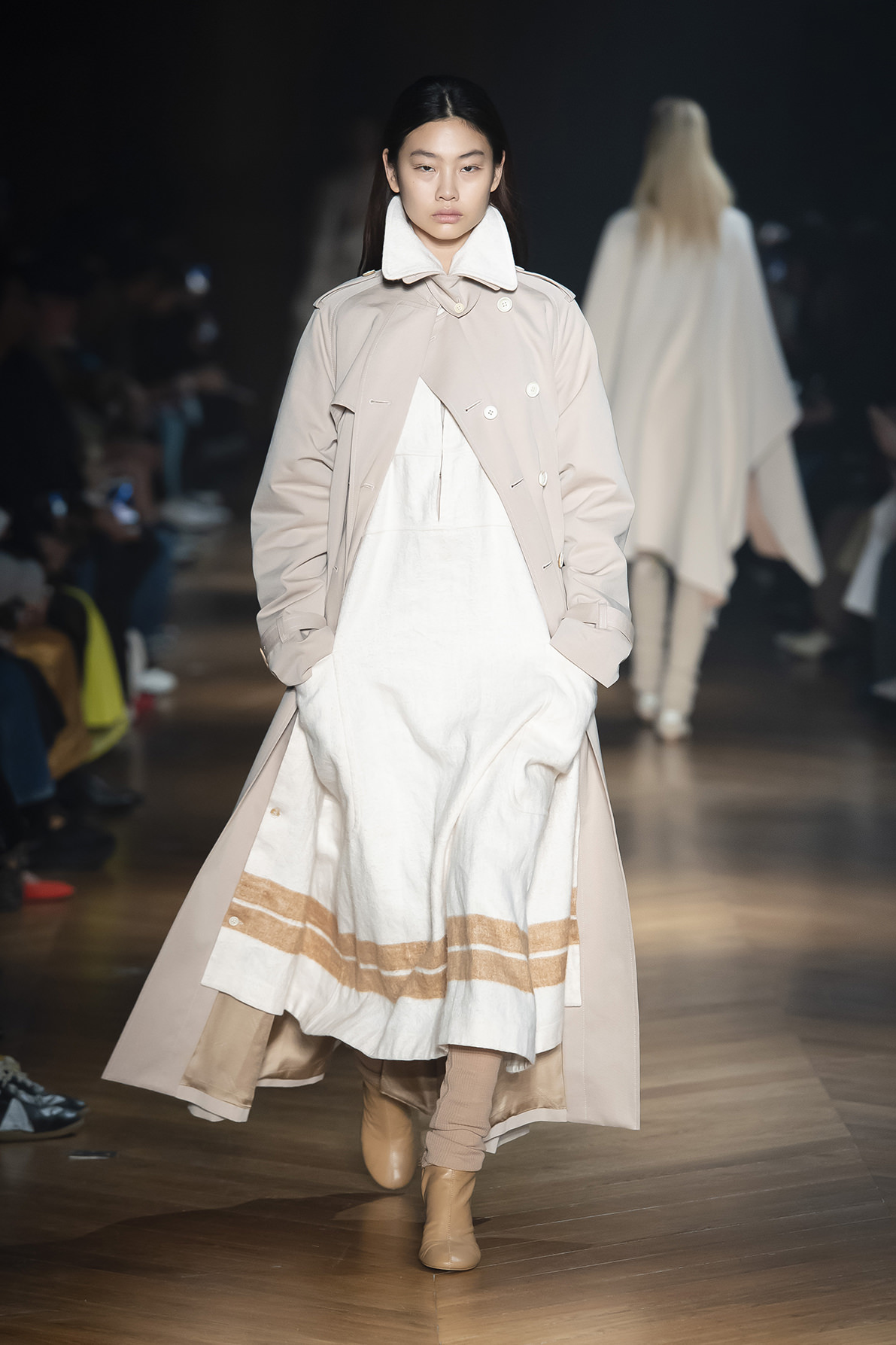 mohair gabardine lining trench coat
wool tereko leggings
18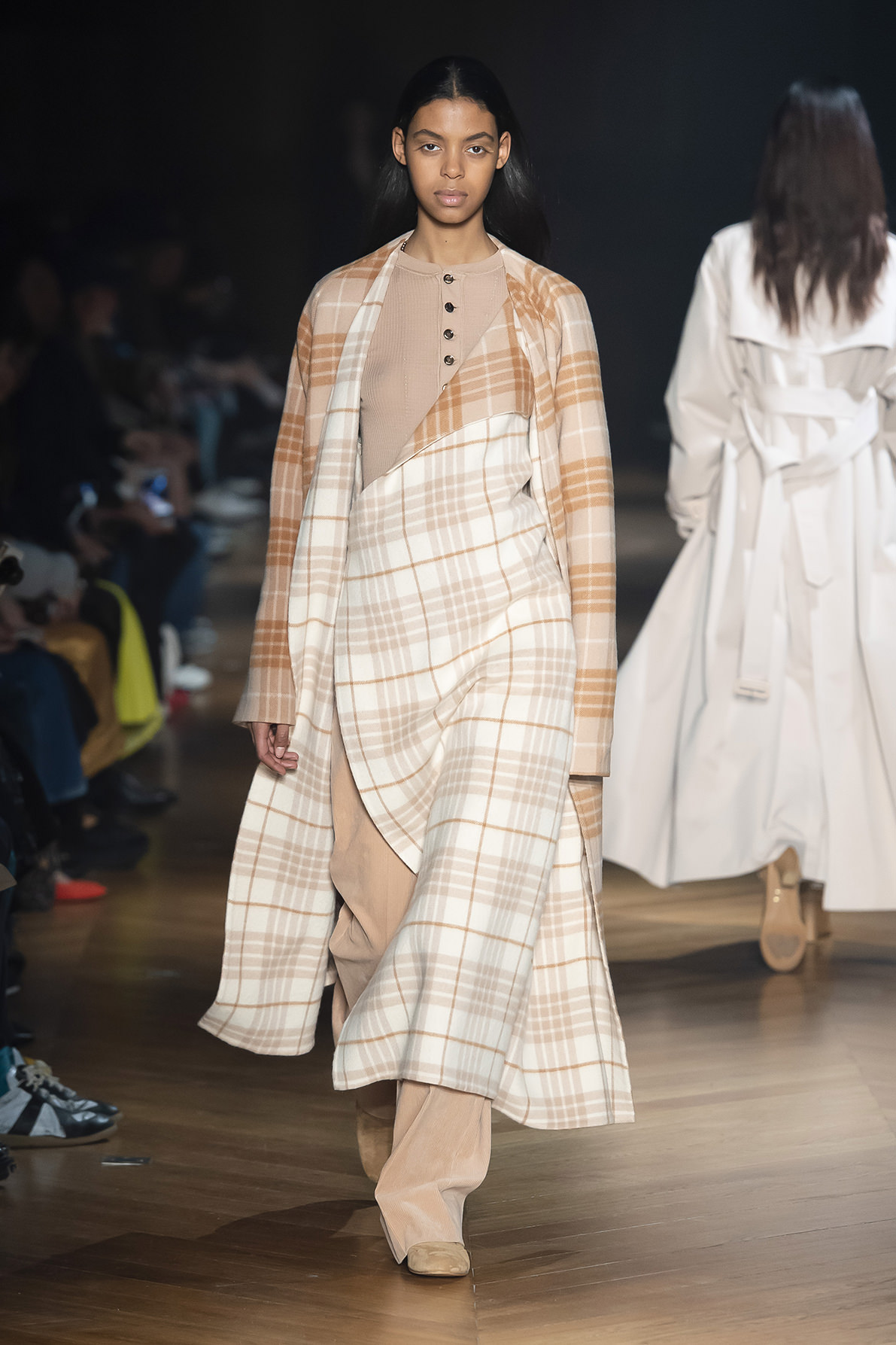 blanket rever liner coat
wool tereko henley neck pullove
corduroy high waist pants
19
cavalry twill S2B tailored jacket
cavalry twill cigarette pants
skin color coating metaric ball PI
rib leg warmers
20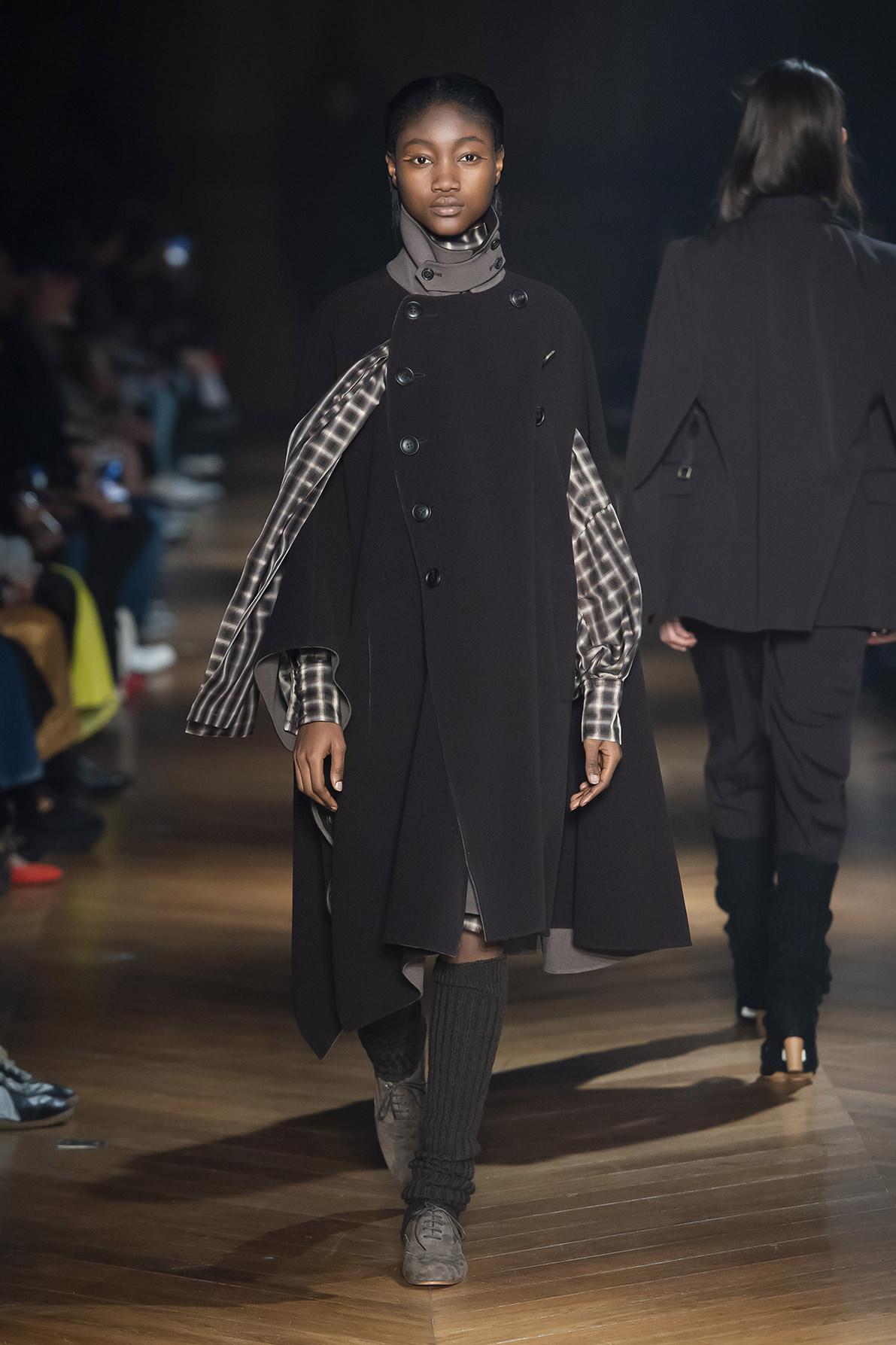 pile mosser W breasted cape
ombre check chiffon dolman blouse
rib leg warmers
21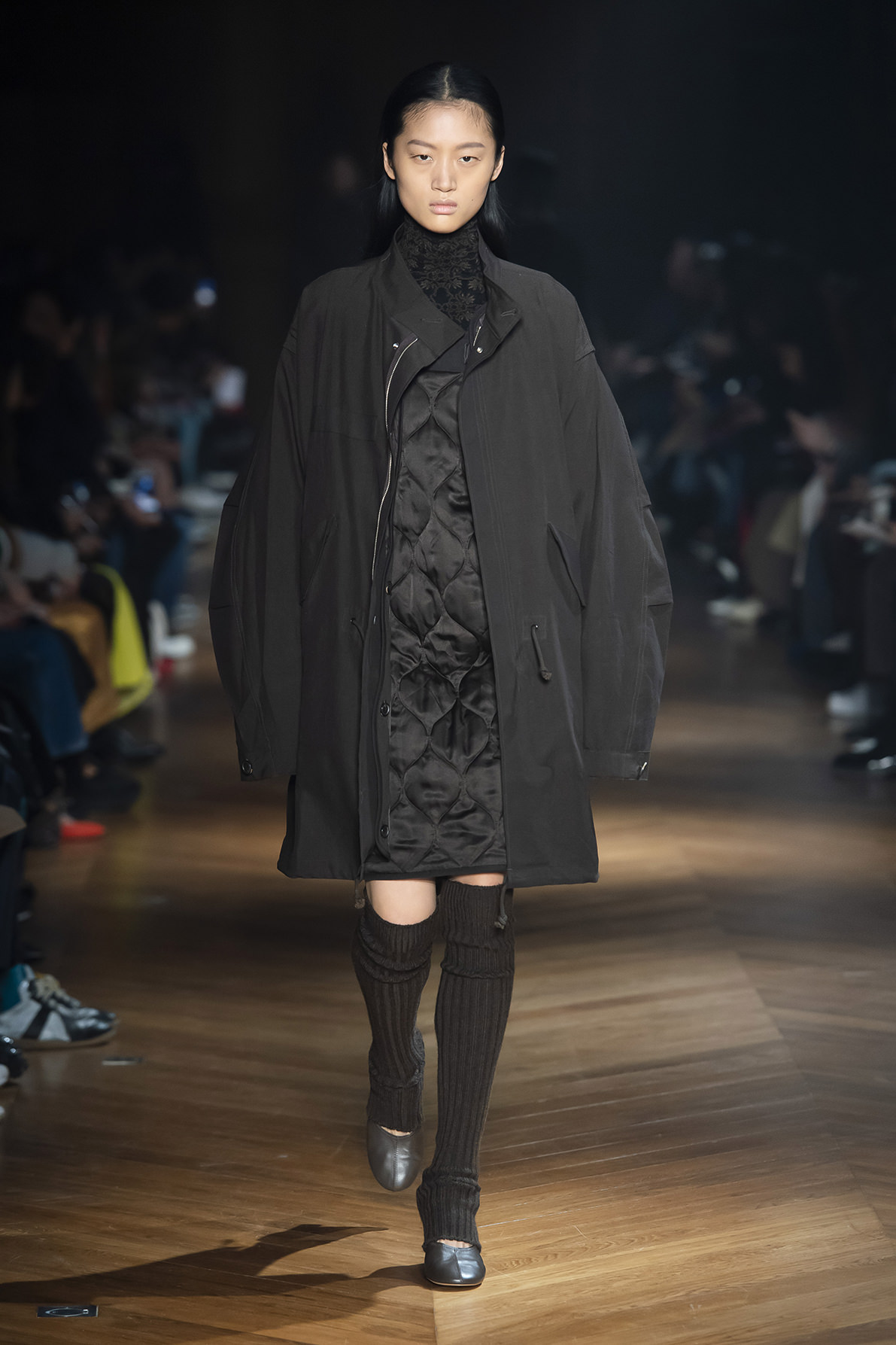 mohair gabardine military mods coat
blister knitting pullover
rib leg warmers
22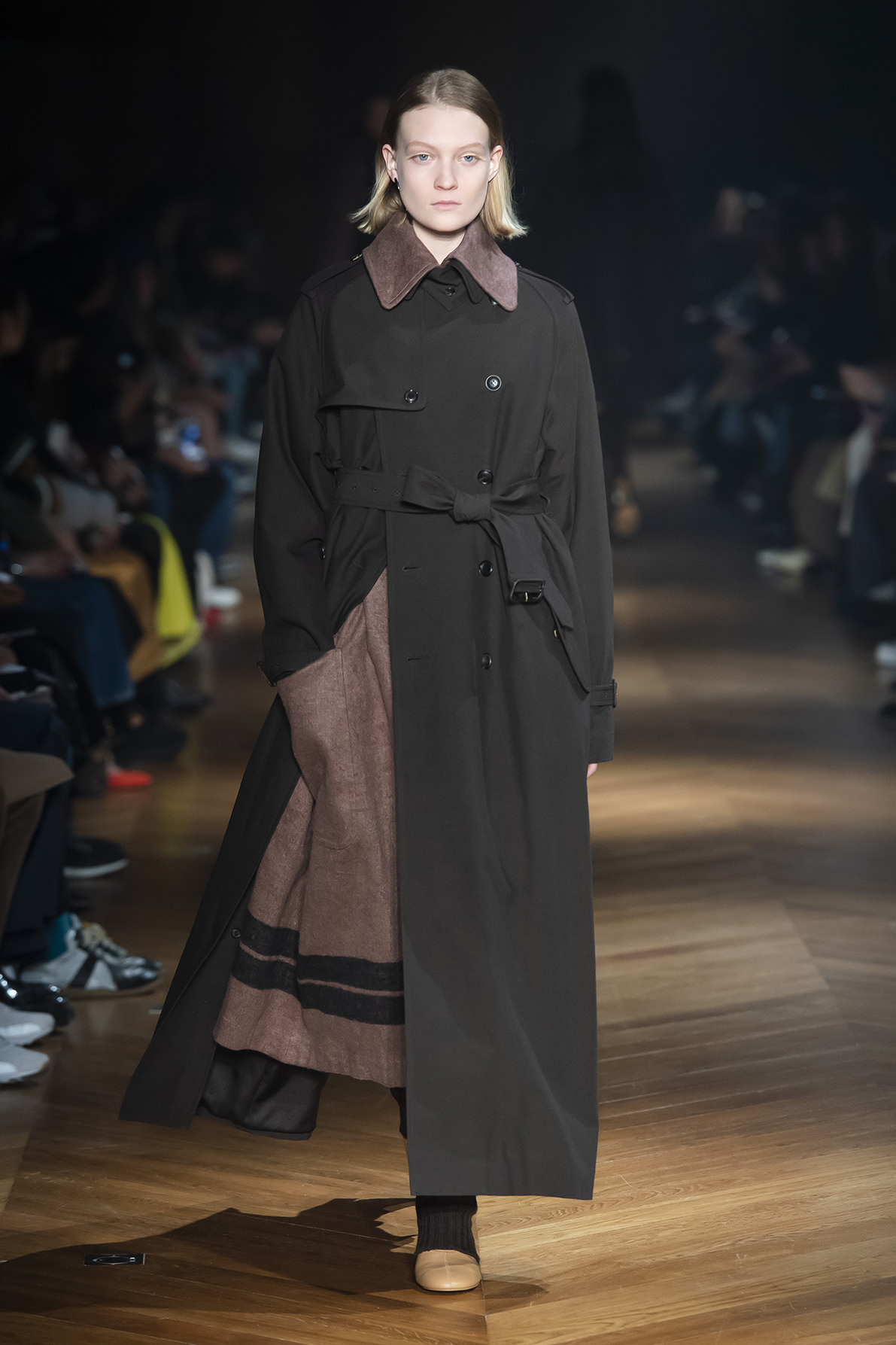 mohair gabardine lining trench coat
skin color coating heart hoop PI
rib leg warmers
23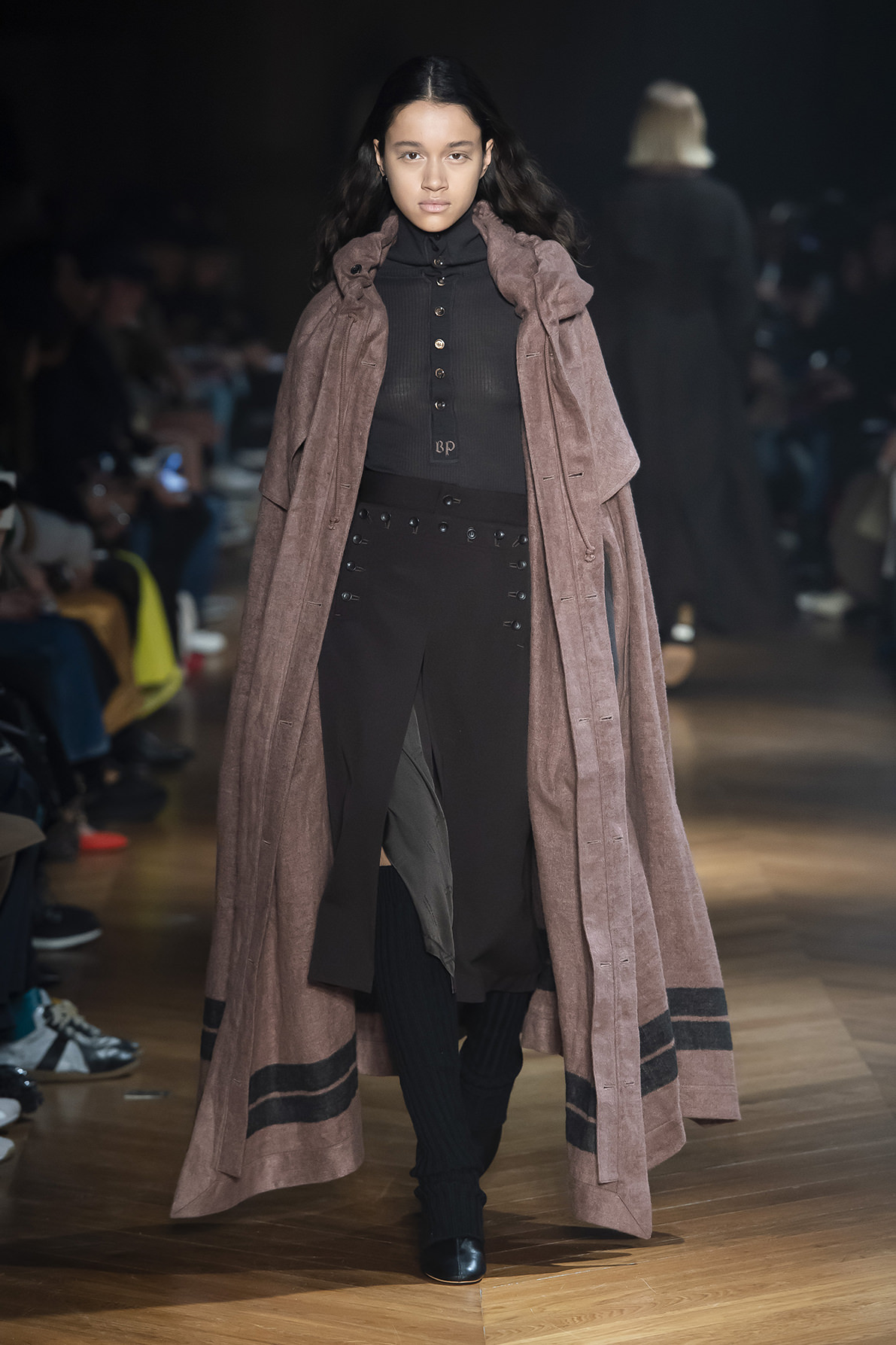 linen blanket military long cape
wool tereko back button pullover
cavarly twill marin skirt
skin color coating metaric ball PI
rib leg warmers
24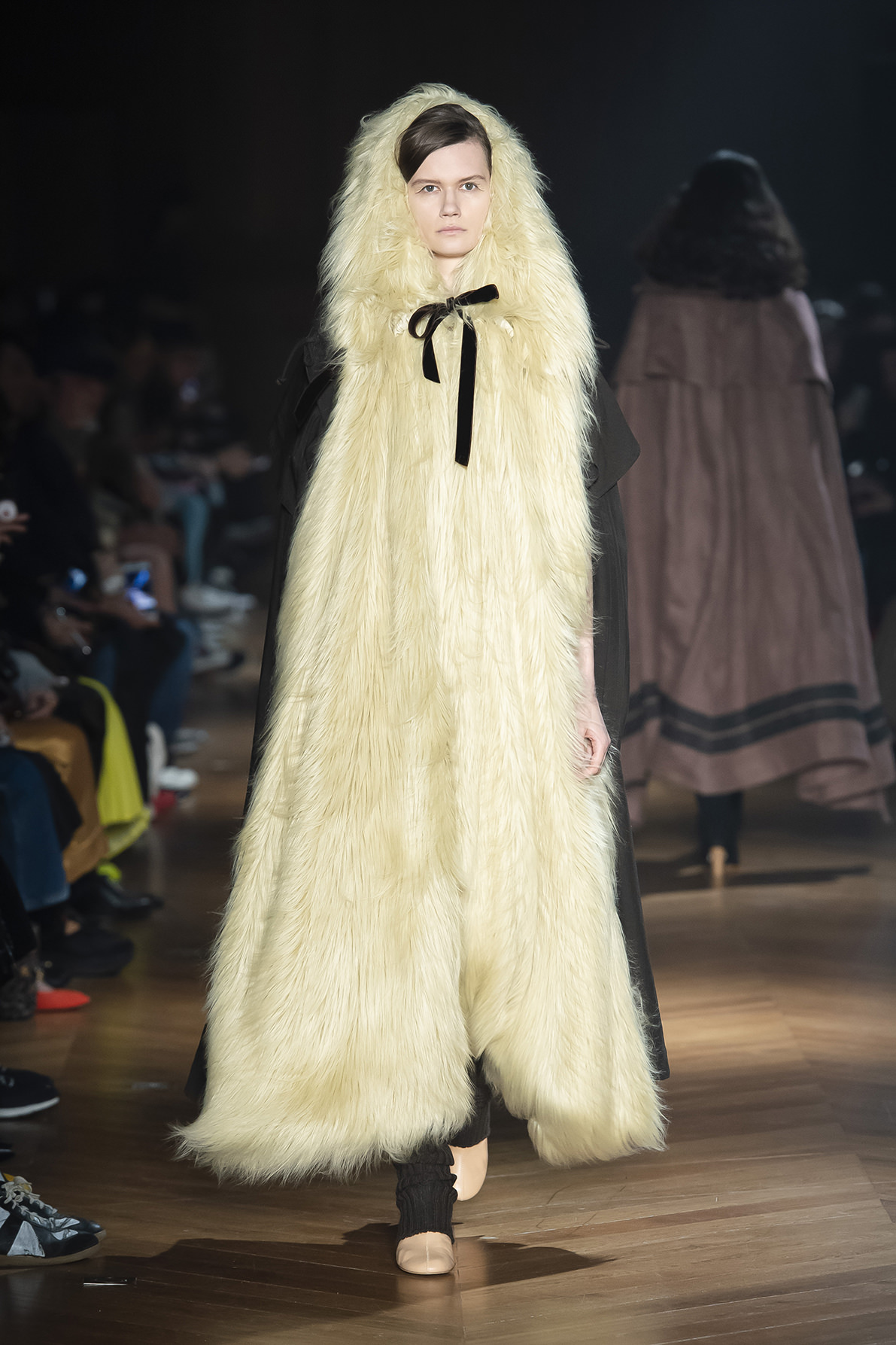 mohair gabardine military long cape
rib leg warmers
25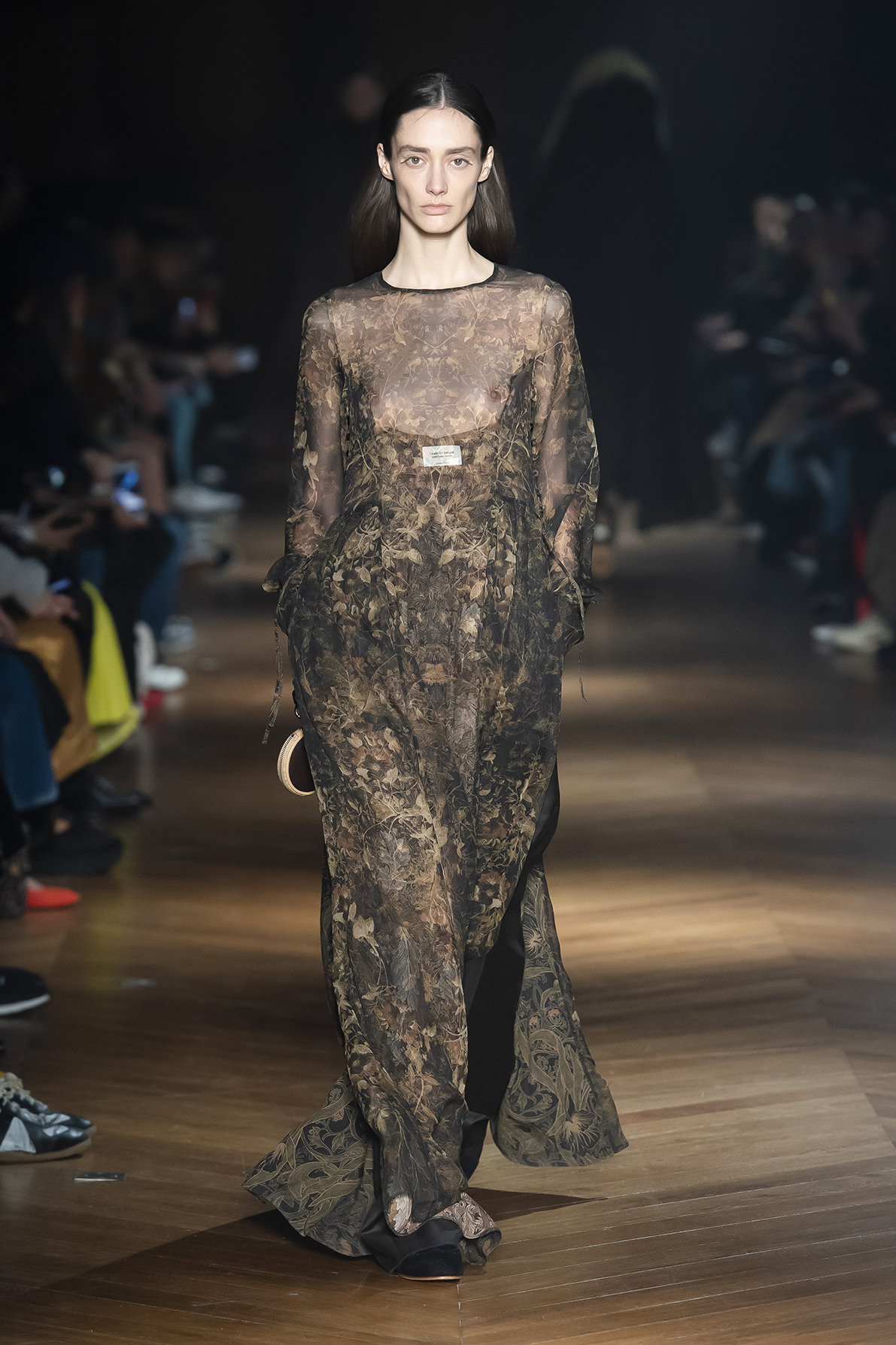 w face flower print layering dress
wool shark skin high waist pants
combi color ball chain key case
26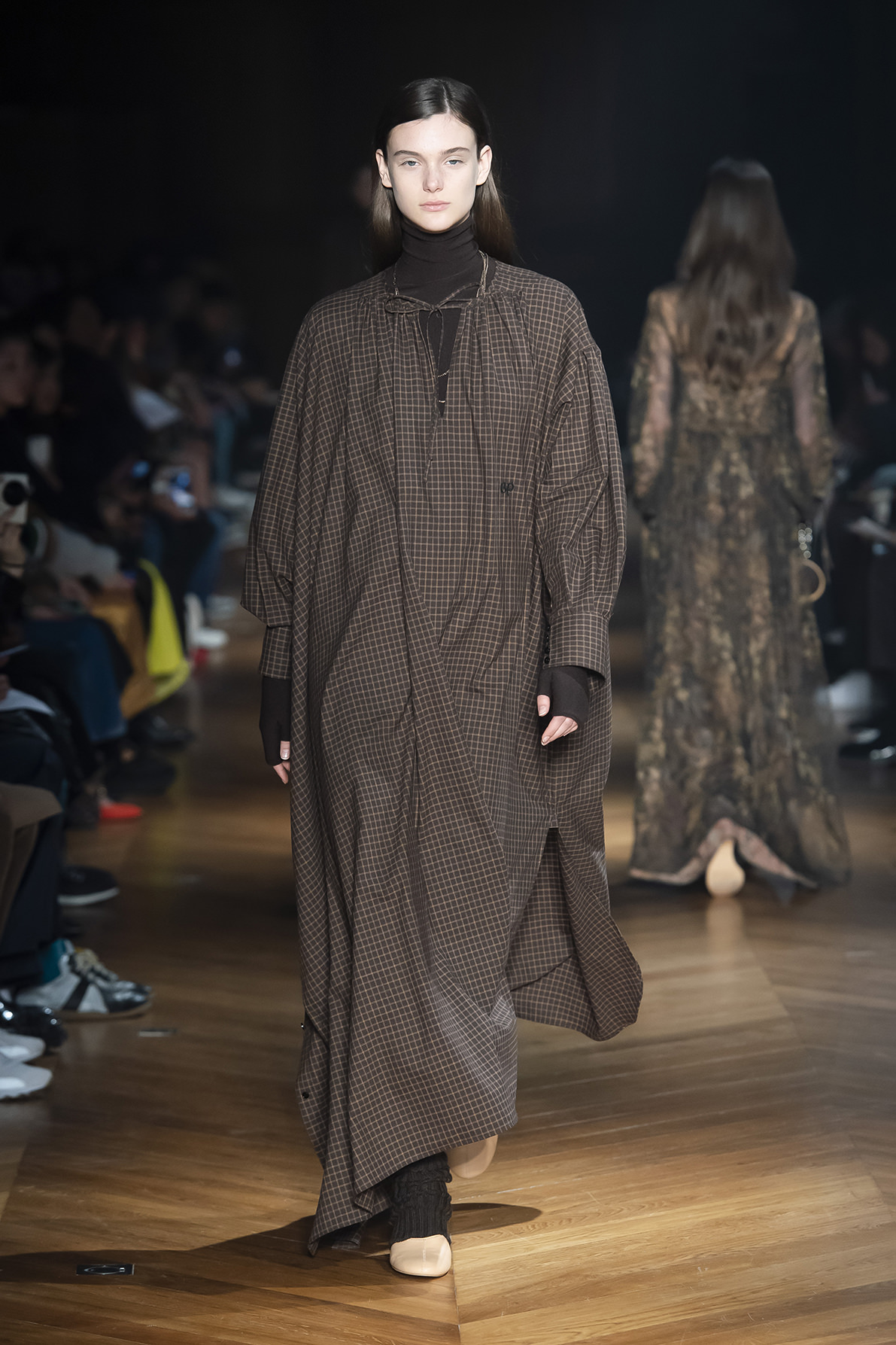 cotton wool check asymmetry side dress
no sheam high neck pullover
rib leg warmers
27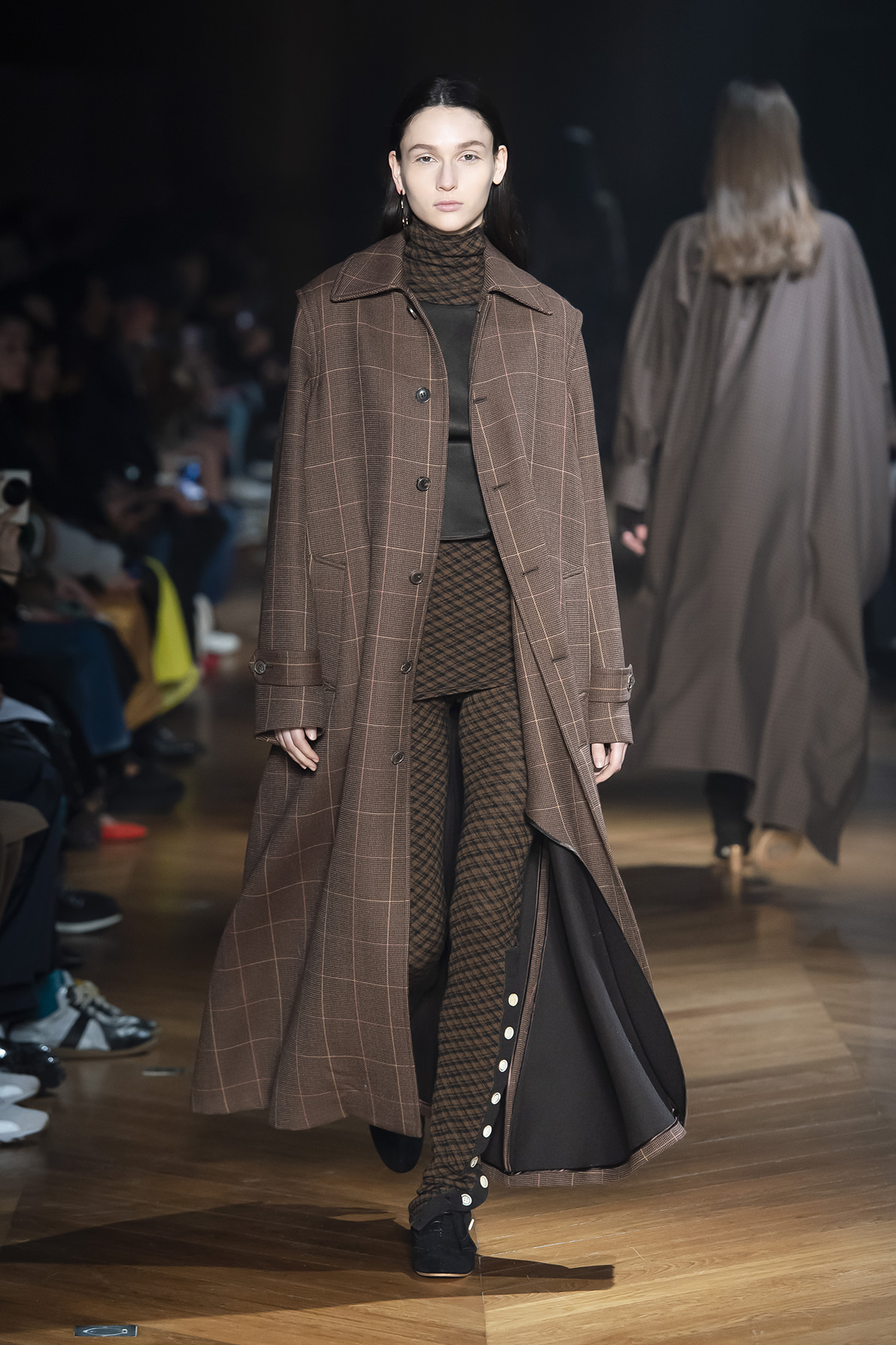 corriedale check loden coat
milanese jersey high neck pullover
milanese jersey leggins
skin color coating heart hoop PI
28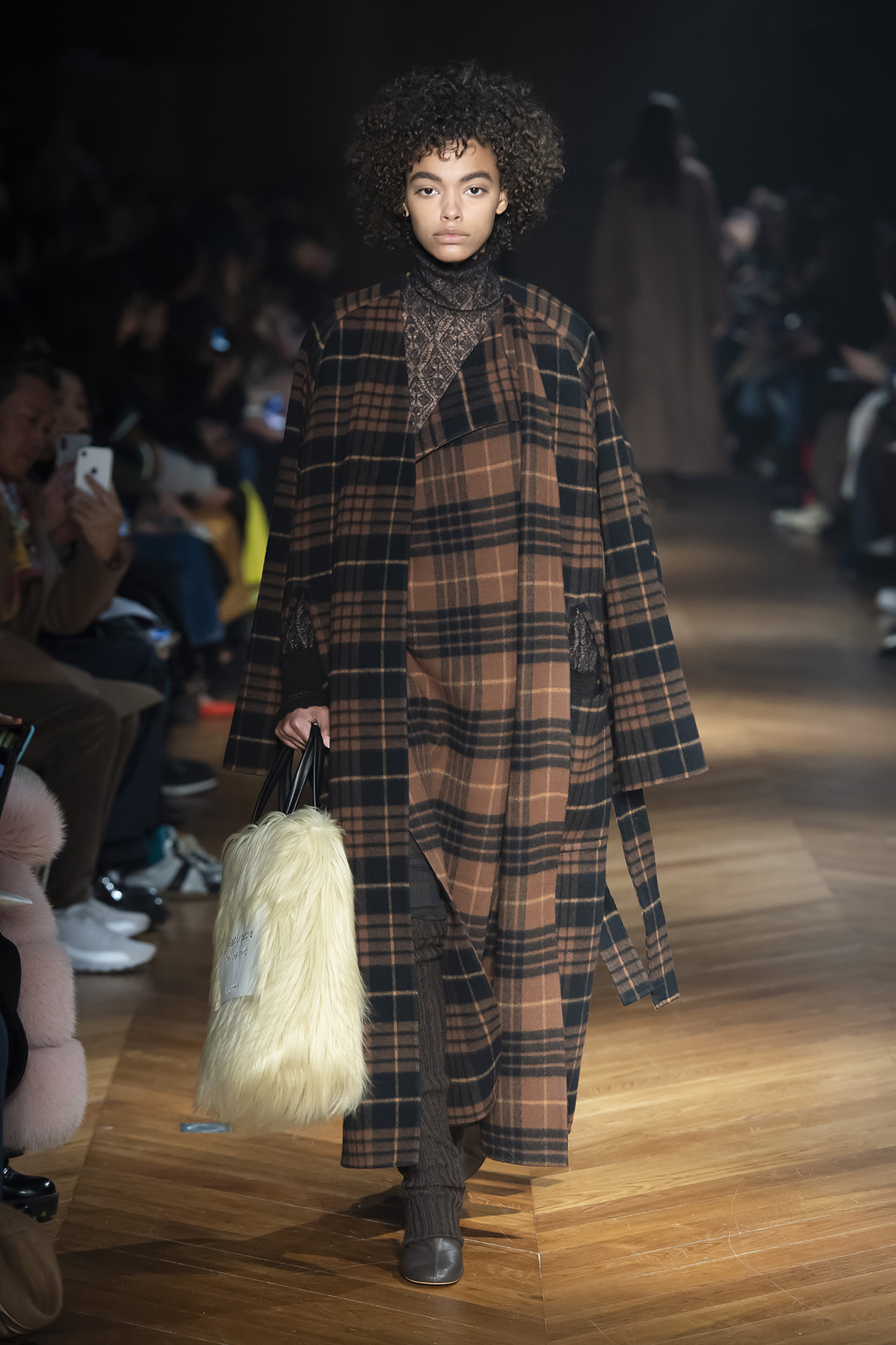 blanket rever liner coat
mohair lace downy pullover
wool tereko leggings
rib leg warmers
hairy fur leather name tote
29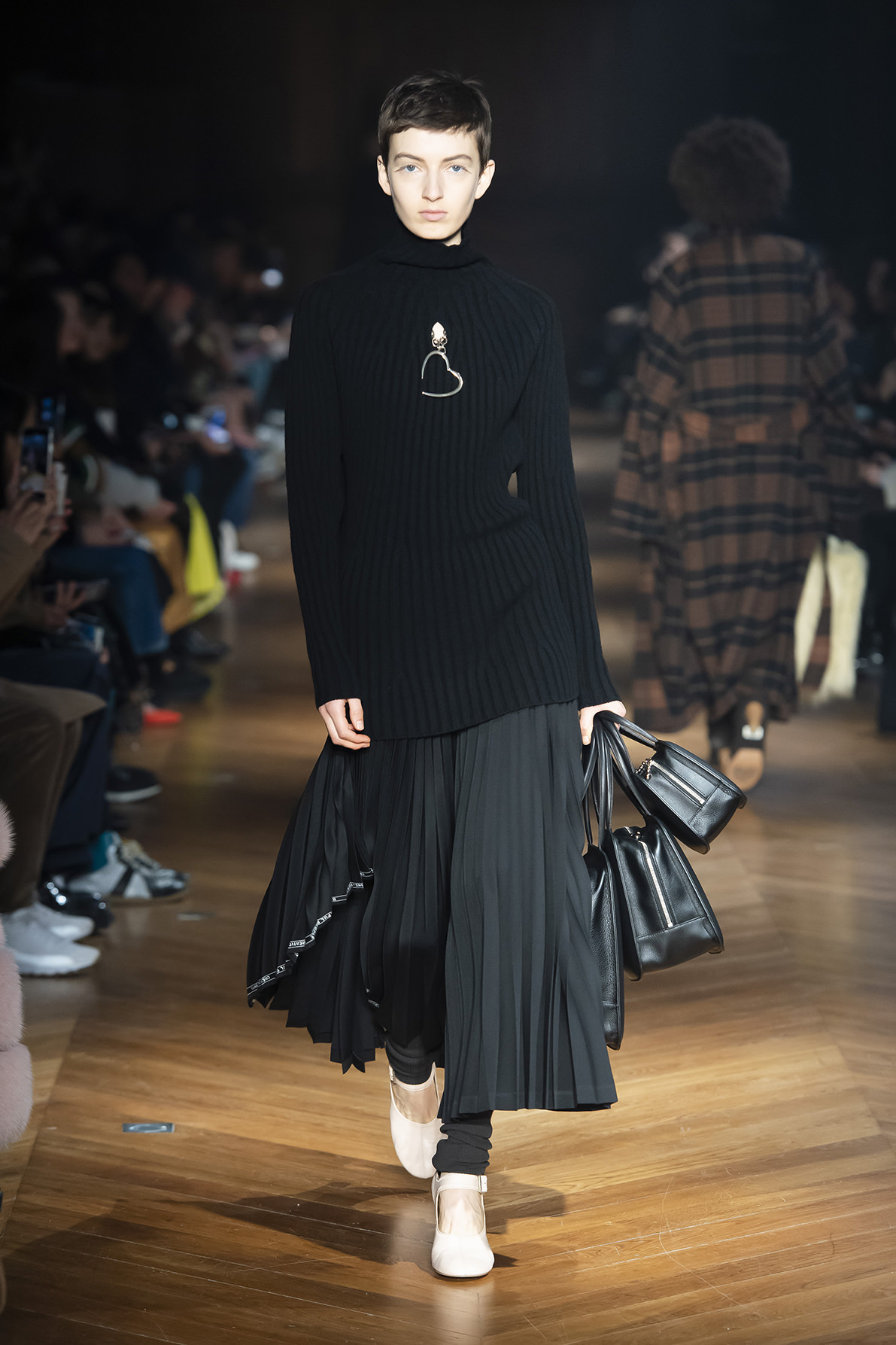 rib pullover
wool logo doeskin pleated skirt
wool tereko leggings
skin color coating open heart NL
cell tote bag large(reference)
cell tote bag midium
cell tote bag small
30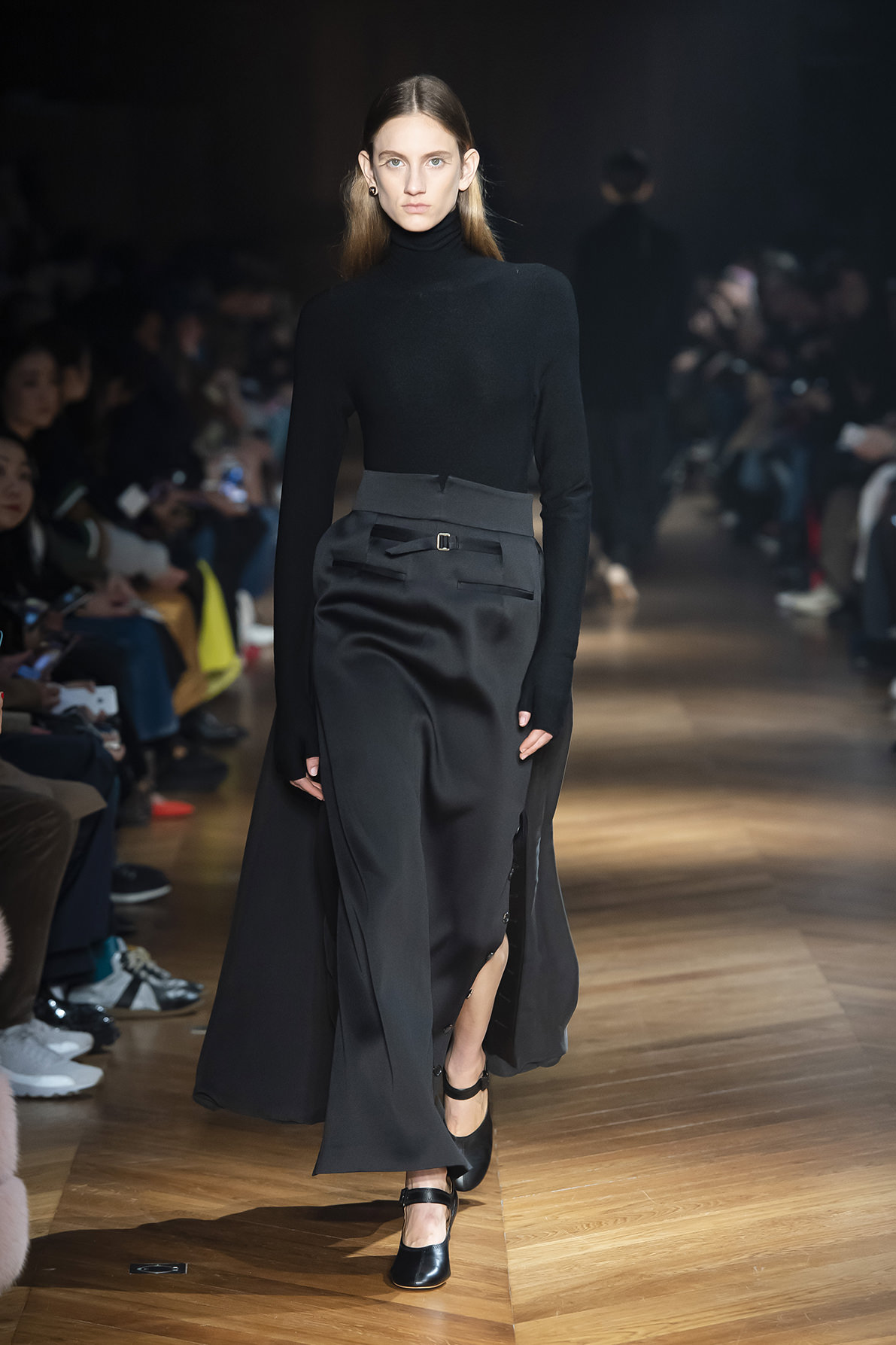 no sheam high neck pullover
heavy doeskin riding long skirt(reference)
skin color coating metaric ball PI
31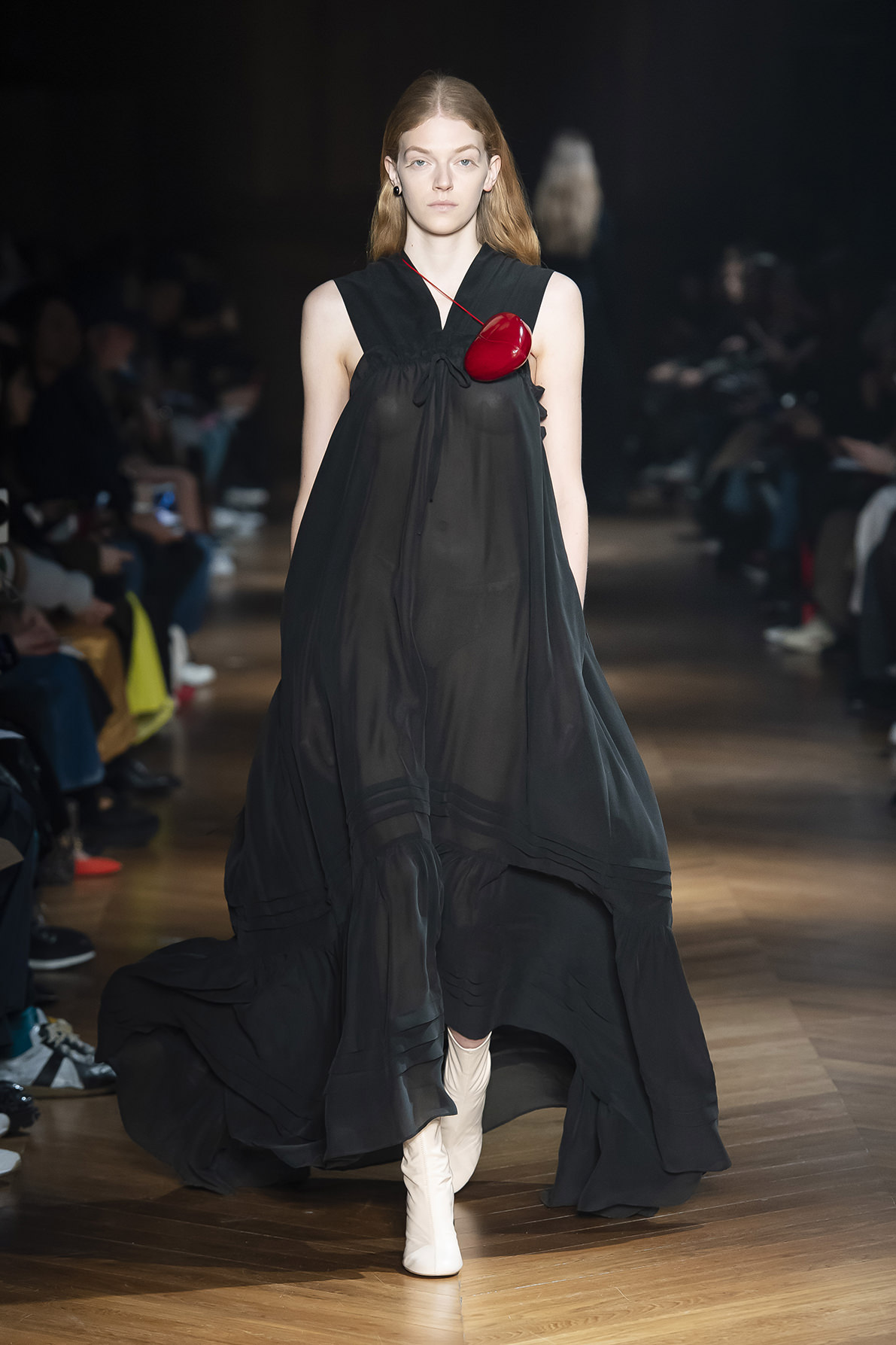 suede silk lawn dolman dress
heart break leather stitchless case
skin color coating metaric ball PI
SKIN fit middle boots